John Whitehead's Commentary
---
Since 1996, John W. Whitehead has taken on everything from human rights abuses in Saudi Arabia, protection of religious freedom, and child pornography, to family autonomy issues, cross burning, the sanctity of human life, and the war on terrorism in his weekly opinion column. A self-proclaimed civil libertarian, Whitehead is considered by many to be a legal, political and cultural watchdog—sounding the call for integrity, accountability and an adherence to the democratic principles on which this country was founded.
Time and again, Whitehead hits the bull's eye with commentaries that are insightful, relevant and provocative. And all too often, he finds himself under fire for his frank and unadulterated viewpoint. But as he frequently remarks, "Anytime people find themselves under fire from both the liberal left and the conservative right, it means that that person is probably right on target."
Mr. Whitehead's commentaries have appeared in the Los Angeles Times, New York Times, Washington Post, Washington Times and USA Today.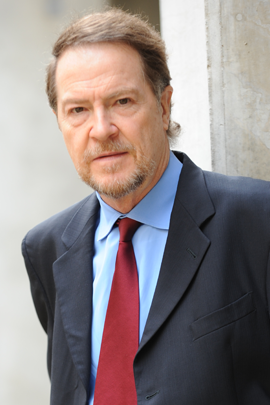 John W. Whitehead's weekly commentaries are available for publication to newspapers and web publications at no charge.
---
Recent Articles
January 09, 2017
We All Lose: Obama's Legacy and What It Means for a Trump Presidency
Let's talk about President Obama's legacy, shall we? This was a candidate who was ushered into office promising hope and change, pledging to put an end to the endless wars that were bankrupting the country (he was actually awarded the Nobel Peace Prize in anticipation of his efforts to bring about world peace), and vowing to put an end of the corporate revolving door that had turned our republic into an oligarchy. After eight years in office, Barack Obama leaves our nation with a weakened Constitution that has been dealt one crippling blow after another by court rulings and government overreach...
January 09, 2017
We All Lose: Obama's Legacy and What It Means for a Trump Presidency [SHORT]
Let's talk about President Obama's legacy, shall we? This was a candidate who was ushered into office promising hope and change, pledging to put an end to the endless wars that were bankrupting the country (he was actually awarded the Nobel Peace Prize in anticipation of his efforts to bring about world peace), and vowing to put an end of the corporate revolving door that had turned our republic into an oligarchy. After eight years in office, Barack Obama leaves our nation with a weakened Constitution that has been dealt one crippling blow after another... (EDITED VERSION)