On The Front Lines
---
Everyday The Rutherford Institute is waging a battle to protect the human rights and civil liberties of all people. Whether challenging undue government suppression of civil liberties in the courts or calling upon political leaders to strengthen their commitment to universal moral values, The Rutherford Institute works tirelessly to maintain the rights enshrined in the Constitution, and regain those that have been lost to government intrusion.
On the Front Lines (Rutherford Press Alerts) will keep you abreast of the most recent actions The Rutherford Institute has undertaken in its fight for human rights and civil liberties. From pending litigation to victories for human rights and civil liberties, On the Front Lines is the place to find information on the most pressing issues of the day. The Rutherford Institute is waging for our rights in the courts and beyond. On The Front Lines will keep you up-to-date on the crucial battles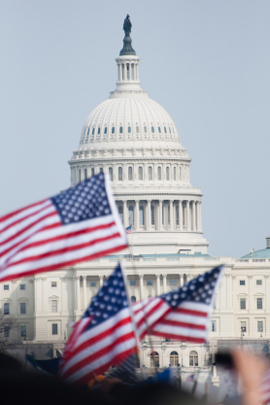 ---
Recent Articles
June 20, 2017
Victory: Unanimous U.S. Supreme Court Prohibits Government from Censoring Trademarks That Might Cause Offense, i.e. Slants, Redskins
Rejecting an attempt by the government to censor trademark names that might cause offense, a unanimous U.S. Supreme Court has ruled in Matal v. Tam that even speech that some find offensive is protected by the First Amendment. In striking down a federal trademark statute that allowed the government to reject trademark applications for names it considered insulting to persons or groups, the Court reasoned that "trademarks are private, not government, speech," and should therefore "not be banned on the ground that it expresses ideas that offend."
June 12, 2017
Federal Court Affirms Ban on Peaceful Protests on Supreme Court Plaza, Refuses to Protect Religious Freedom Rights of War, Death Penalty Protesters
A federal court has dismissed a lawsuit brought by The Rutherford Institute on behalf of two peace activists whose ability to engage in expressive activity in the Supreme Court plaza has been restricted by a federal law and U.S. Supreme Court regulation that forbid virtually all speech on the plaza in front of the Supreme Court's building.