On The Front Lines
---
Everyday The Rutherford Institute is waging a battle to protect the human rights and civil liberties of all people. Whether challenging undue government suppression of civil liberties in the courts or calling upon political leaders to strengthen their commitment to universal moral values, The Rutherford Institute works tirelessly to maintain the rights enshrined in the Constitution, and regain those that have been lost to government intrusion.
On the Front Lines (Rutherford Press Alerts) will keep you abreast of the most recent actions The Rutherford Institute has undertaken in its fight for human rights and civil liberties. From pending litigation to victories for human rights and civil liberties, On the Front Lines is the place to find information on the most pressing issues of the day. The Rutherford Institute is waging for our rights in the courts and beyond. On The Front Lines will keep you up-to-date on the crucial battles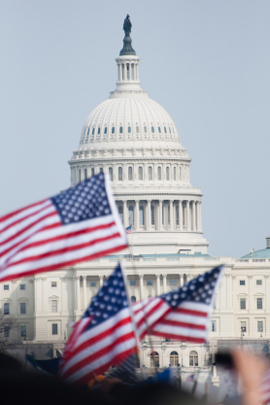 ---
Recent Articles
August 17, 2017
Rutherford Institute Asks U.S. Supreme Court to Protect Americans' Cell Phone Records Against Warrantless Government Surveillance
WASHINGTON, DC — Denouncing the now widespread tactic employed by police departments, big and small, of spying on Americans via their cell phones with little to no ...
August 14, 2017
Statement from The Rutherford Institute Regarding Violence at the August 12 Rally in Charlottesville
There is always the temptation following a tragedy to point fingers and find someone to blame in addition to those directly responsible for committing acts of violence. It is unfortunate that those leading the charge right now have chosen to cast the blame on civil liberties organizations that were compelled to stand up for the principles of the Constitution when the government failed to do so. To suggest that the ACLU of Virginia or The Rutherford Institute or the federal district court were in any way complicit in this weekend's violence is to do a grave disservice to every individual who has ever fought and died for the freedoms on which this nation was founded.