Guest Speaker: Jim B. Tucker, M.D.
---
JUNE 12 • 10:00 AM
Life Before Life: Children's Reports of Past-Life Memories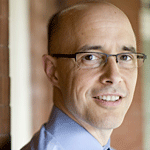 Jim B. Tucker, M.D., a board-certified child psychiatrist, directs research into children's reports of past-life memories at the University of Virginia Division of Personality Studies. He worked with Dr. Ian Stevenson, the founder of this research, for several years before taking it over upon Dr. Stevenson's retirement in 2002. Dr. Tucker was born and raised in North Carolina. He attended the University of North Carolina-Chapel Hill, where he graduated Phi Beta Kappa with a BA degree in psychology in 1982, followed by a Medical Degree four years later. He then received training in general psychiatry and child psychiatry at the University of Virginia. After he completed his training, he stayed in Charlottesville and began a successful private practice in psychiatry. After being in practice for five years, he was reading one of Dr. Stevenson's books when he saw in a local newspaper that the Division of Personality Studies was starting a new study of near-death experiences. He contacted the division to see if help was needed in interviewing patients for the study and thus began spending very limited time at the division on a volunteer basis. Dr. Tucker, who was raised Southern Baptist, had never seriously considered the idea of reincarnation before reading Dr. Stevenson's book, but he became intrigued both by the children's reports of past-life memories and by the prospect of studying them using an objective, scientific approach. In 1999, he began working half-time at the division, focusing on the children's cases, and a year later, gave up his private practice completely to work at the university. He has now published a number of articles in scientific journals, and he has also spoken before both scientific and general audiences and made several television appearances.
Dr. Tucker is Assistant Professor of Psychiatric Medicine at the University of Virginia Health System, and in addition to conducting research, he serves as medical director of the Child & Family Psychiatry Clinic. He lives in Charlottesville with his wife and daughter.
Suggested reading: