John Whitehead's Commentary
The Genetic Panopticon: We're All Suspects in a DNA Lineup, Waiting to be Matched with a Crime [SHORT]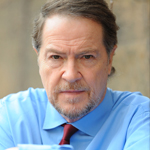 "Perhaps the construction of such a genetic panopticon is wise. But I doubt that the proud men who wrote the charter of our liberties would have been so eager to open their mouths for royal inspection."—Justice Antonin Scalia
Be warned: the DNA detectives are on the prowl.
Whatever skeletons may be lurking on your family tree or in your closet, whatever crimes you may have committed, whatever associations you may have with those on the government's most wanted lists: the police state is determined to ferret them out.
In an age of overcriminalization, round-the-clock surveillance, and a police state eager to flex its muscles in a show of power, we are all guilty of some transgression or other.
No longer can we consider ourselves innocent until proven guilty.
Now we are all suspects in a DNA lineup waiting to be matched up with a crime.
Suspect State, meet the Genetic Panopticon.
DNA technology in the hands of government officials will complete our transition to a Surveillance State in which prison walls are disguised within the seemingly benevolent trappings of technological and scientific progress, national security and the need to guard against terrorists, pandemics, civil unrest, etc.
By accessing your DNA, the government will soon know everything else about you that they don't already know: your family chart, your ancestry, what you look like, your health history, your inclination to follow orders or chart your own course, etc.
It's getting harder to hide, even if you think you've got nothing to hide.
Armed with unprecedented access to DNA databases amassed by the FBI and ancestry website, as well as hospital newborn screening programs, police are using forensic genealogy, which allows police to match up an unknown suspect's crime scene DNA with that of any family members in a genealogy database, to solve cold cases that have remained unsolved for decades.
By submitting your DNA to a genealogical database such as Ancestry and 23andMe, you're giving the police access to the genetic makeup, relationships and health profiles of every relative—past, present and future—in your family, whether or not they ever agreed to be part of such a database.
It no longer even matters if you're among the tens of millions of people who have added their DNA to ancestry databases. As Brian Resnick reports, public DNA databases have grown so massive that they can be used to find you even if you've never shared your own DNA.
That simple transaction—a spit sample or a cheek swab in exchange for getting to learn everything about one's ancestral makeup, where one came from, and who is part of one's extended family—is the price of entry into the Suspect State for all of us.
After all, a DNA print reveals everything about "who we are, where we come from, and who we will be." It can also be used to predict the physical appearance of potential suspects.
It's what police like to refer to a "modern fingerprint."
Yet in the police state's pursuit of criminals, anyone who comes up as a possible DNA match—including distant family members—suddenly becomes part of a circle of suspects that must be tracked, investigated and ruled out.
In this way, "guilt by association" has taken on new connotations in a technological age in which one is just a DNA sample away from being considered a person of interest in a police investigation.
Indeed, the government has been relentless in its efforts to get hold of our DNA, either through mandatory programs carried out in connection with law enforcement and corporate America, by warrantlessly accessing our familial DNA shared with genealogical services such as Ancestry and 23andMe, or through the collection of our "shed" or "touch" DNA.
Get ready, folks, because the government has embarked on a diabolical campaign to create a nation of suspects predicated on a massive national DNA database.
All 50 states now maintain their own DNA government databases, although the protocols for collection differ from state to state. Increasingly, many of the data from local databanks are being uploaded to CODIS, the FBI's massive DNA database, which has become a de facto way to identify and track the American people from birth to death.
Even hospitals have gotten in on the game by taking and storing newborn babies' DNA, often without their parents' knowledge or consent. It's part of the government's mandatory genetic screening of newborns. In many states, the DNA is stored indefinitely.
What this means for those being born today is inclusion in a government database that contains intimate information about who they are, their ancestry, and what awaits them in the future, including their inclinations to be followers, leaders or troublemakers.
The ramifications of this kind of DNA profiling are far-reaching.
At a minimum, these DNA databases do away with any semblance of privacy or anonymity.
These genetic databases and genomic technology also make us that much more vulnerable to creeps and cyberstalkers, genetic profiling, and those who would weaponize the technology against us.
Unfortunately, the debate over genetic privacy—and when one's DNA becomes a public commodity outside the protection of the Fourth Amendment's prohibition on warrantless searches and seizures—continues to lag far behind the government and Corporate America's encroachments on our rights.
What this amounts to is a scenario in which we have little to no defense against charges of wrongdoing, especially when "convicted" by technology, and even less protection against the government sweeping up our DNA in much the same way it sweeps up our phone calls, emails and text messages.
As I make clear in my book Battlefield America: The War on the American People and in its fictional counterpart The Erik Blair Diaries, it's only a matter of time before the police state's pursuit of criminals from the past expands into genetic profiling and a preemptive hunt for criminals of the future.
WC: 981