Freedom Watch
---
The only way to safeguard our freedoms is to know when they're being threatened. Unfortunately, the mainstream media fails to inform us of these threats, instead focusing on celebrity gossip and political punditry. That is where Freedom Watch comes in, homing in on the gravest threats to our civil liberties and human rights by highlighting news reports and investigative stories that shine a light on the most serious threats to the Constitution and our freedoms.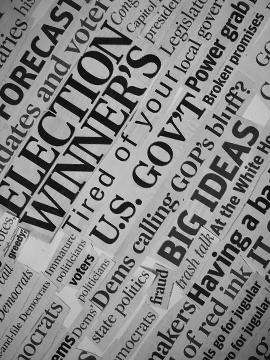 ---
Recent Articles
February 12, 2016
The Government Just Admitted It Will Use Smart Home Devices for Spying
Many consumers are wholly unaware that the smart devices making their home more custom and responsive are making data that can be hacked or collected.
February 12, 2016
The Privatization of Terrorism Blacklists Will Damage Innocent Lives
A private service that banks, employers, and government agencies use to screen customers and clients is blacklisting thousands of people as terrorists, sometimes based on nothing more than inaccurate and bigoted materials online, according to a VICE News article.