Freedom Watch
---
The only way to safeguard our freedoms is to know when they're being threatened. Unfortunately, the mainstream media fails to inform us of these threats, instead focusing on celebrity gossip and political punditry. That is where Freedom Watch comes in, homing in on the gravest threats to our civil liberties and human rights by highlighting news reports and investigative stories that shine a light on the most serious threats to the Constitution and our freedoms.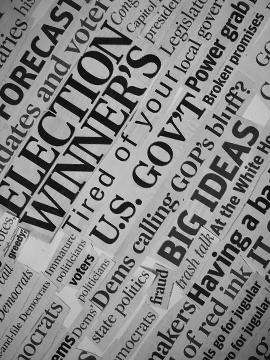 ---
Recent Articles
August 31, 2015
More Thought Control Through Language Control at University
Washington State University professors institute thought control by prohibiting some terms and mandating others.
August 31, 2015
These Seven Household Names Make a Killing off of the Prison-Industrial Complex
Once slavery was abolished in 1865, manufacturers scrambled to find other sources of cheap labor—and because the 13th amendment banned slavery (except as punishment for crimes), they didn't have to look too far. Prisons and big businesses have now been exploiting this loophole in the 13th amendment for over a century.