Legal Features
---
The Rutherford Institute is committed to expertise in addressing issues of human rights and civil liberties. Legal Features contains an in-depth analysis of the legal issues which The Rutherford Institute is involved in everyday. Court briefings, case summaries, and legal analysis can provide a deeper understanding of the work which The Rutherford Institute takes on in order to protect and extend human rights and civil liberties throughout the country.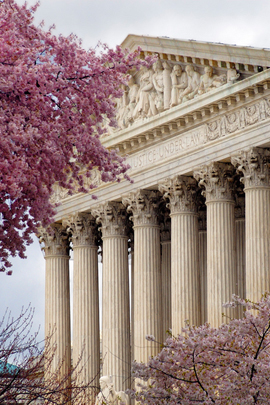 ---
Recent Articles
April 05, 2016
Karns/Parker v. Shanahan: Court Documents
Attorneys for The Rutherford Institute are planning to appeal the dismissal of a First Amendment lawsuit involving two street preachers who were charged with trespass and obstruction of justice and arrested for allegedly refusing police orders to cease proselytizing at a Princeton train station.
March 18, 2016
Whistleblower Protection: Coalition Letter to the Senate Judiciary Committee
In a letter to the ranking members of the Senate Judiciary Committee, the coalition pointed out that the Federal Bureau of Investigation Whistleblower Protection Enhancement Act (FBI WPEA) of 2015 (S. 2390) would, if enacted, upgrade one of the least effective whistleblower policies in the U.S. Code and ensure that the nation's top law enforcement agency is held accountable to the rule of law. The letter asserts that the lack of protections for whistleblowers within the FBI has imposed a culture of forced silence within the agency resulting in a continuous use of inaccurate lab results in federal prosecution, participation in mass surveillance of citizens, and other law enforcement failures and abuses.