Legal Features
---
The Rutherford Institute is committed to expertise in addressing issues of human rights and civil liberties. Legal Features contains an in-depth analysis of the legal issues which The Rutherford Institute is involved in everyday. Court briefings, case summaries, and legal analysis can provide a deeper understanding of the work which The Rutherford Institute takes on in order to protect and extend human rights and civil liberties throughout the country.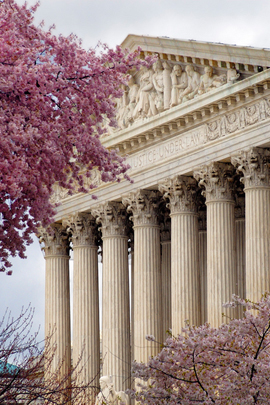 ---
Recent Articles
June 27, 2016
Justice for Childhood Sexual Abuse Victims: House Bill 1947
Having been at the forefront of the evolving national debate over civil liberties, government transparency and accountability, and how to navigate the fine line between legislating justice and abiding by the rule of law, The Rutherford Institute offered the following legal opinion on the constitutional question pending before the Pennsylvania legislature regarding House Bill 1947 as amended: whether the revival of a claim subject to a lapsed civil statute of limitations would be constitutional. If adopted, House Bill 1947 would allow victims of childhood sexual abuse to seek justice and would assist in removing known predators from positions where they continue to have access to unsuspecting children.
June 08, 2016
Revenge Porn: Read TRI's Letter to the Rhode Island House of Representatives.
Weighing in on a controversial "revenge porn" bill before the Rhode Island General Assembly, The Rutherford Institute has joined with other civil liberties groups in warning legislators that the proposed law, H-7537, is so overly broad and vague that it could do more harm than good by criminalizing legitimate First Amendment activities aimed at holding government officials accountable for wrongdoing.