Legal Features
---
The Rutherford Institute is committed to expertise in addressing issues of human rights and civil liberties. Legal Features contains an in-depth analysis of the legal issues which The Rutherford Institute is involved in everyday. Court briefings, case summaries, and legal analysis can provide a deeper understanding of the work which The Rutherford Institute takes on in order to protect and extend human rights and civil liberties throughout the country.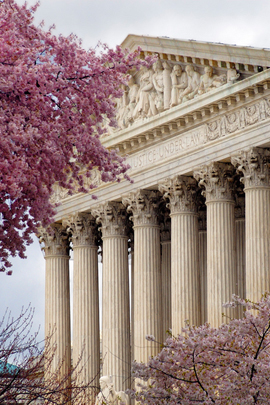 ---
Recent Articles
October 17, 2016
The Rutherford Institute's Brief in Karns v. Shanahan and Parker v. Shanahan
Attorneys for The Rutherford Institute have asked a federal appeals court to reinstate a First Amendment lawsuit involving two street preachers who were charged with trespass and obstruction of justice and arrested for allegedly refusing police orders to cease proselytizing at a Princeton train station.
September 28, 2016
The Rutherford Institute's brief in CEI et al v. USDHS
Challenging the Transportations Security Administration's (TSA) airport screening protocols as ineffective, invasive, unlawful and unhealthy, The Rutherford Institute has asked a federal court to strike down the agency's use of whole body scanners, which have been likened to virtual strip searches.