Legal Features
---
The Rutherford Institute is committed to expertise in addressing issues of human rights and civil liberties. Legal Features contains an in-depth analysis of the legal issues which The Rutherford Institute is involved in everyday. Court briefings, case summaries, and legal analysis can provide a deeper understanding of the work which The Rutherford Institute takes on in order to protect and extend human rights and civil liberties throughout the country.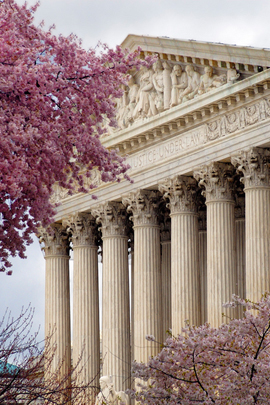 ---
Recent Articles
February 23, 2017
Constitutional Q&A: American Community Survey
The Rutherford Institute has issued constitutional guidelines for individuals alarmed by the government's use of the ACS to extract private information about their home life and personal habits.
January 12, 2017
Constitutional Q&A: Rules of Engagement for Interacting with Police
In an age of militarized police often trained to view the citizenry as enemy combatants and equipped with weaponry and gear better suited for the battlefield, the perils of exercising one's constitutional rights grow more costly with each passing day. So what can you really do when you find yourself stopped by law enforcement officers who have almost absolute discretion to decide who is a threat, what constitutes resistance, and how harshly they can deal with the citizens they were appointed to "serve and protect"? In other words, what are the rules of engagement when it comes to interacting with the police?