Legal Features
---
The Rutherford Institute is committed to expertise in addressing issues of human rights and civil liberties. Legal Features contains an in-depth analysis of the legal issues which The Rutherford Institute is involved in everyday. Court briefings, case summaries, and legal analysis can provide a deeper understanding of the work which The Rutherford Institute takes on in order to protect and extend human rights and civil liberties throughout the country.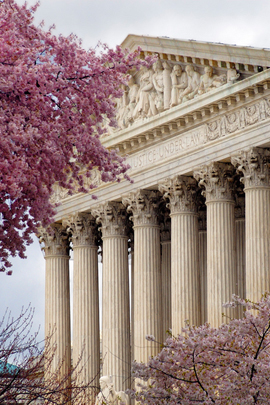 ---
Recent Articles
January 12, 2017
Constitutional Q&A: Rules of Engagement for Interacting with Police
In an age of militarized police often trained to view the citizenry as enemy combatants and equipped with weaponry and gear better suited for the battlefield, the perils of exercising one's constitutional rights grow more costly with each passing day. So what can you really do when you find yourself stopped by law enforcement officers who have almost absolute discretion to decide who is a threat, what constitutes resistance, and how harshly they can deal with the citizens they were appointed to "serve and protect"? In other words, what are the rules of engagement when it comes to interacting with the police?
December 21, 2016
Constitutional Q&A: Helping the Homeless
For those who are homeless, finding a warm place to shelter during frigid winter temperatures often becomes a matter of survival. Unfortunately, charitable efforts to provide shelter and food to the homeless, especially during the winter, are often thwarted by local governments through the use of zoning laws that restrict or prohibit the provision of services to the needy. The Rutherford Institute has repeatedly defended the right of religious institutions and relief organizations to minister to the homeless and needy. For churches and other religious institutions encountering difficulties in their attempts to help the poor and homeless, we offer the following guidance.