Legal Features
---
The Rutherford Institute is committed to expertise in addressing issues of human rights and civil liberties. Legal Features contains an in-depth analysis of the legal issues which The Rutherford Institute is involved in everyday. Court briefings, case summaries, and legal analysis can provide a deeper understanding of the work which The Rutherford Institute takes on in order to protect and extend human rights and civil liberties throughout the country.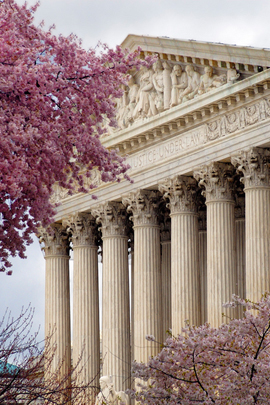 ---
Recent Articles
November 19, 2015
The Rutherford Institute's complaint in Burruss v. Riley, et al.
Attorneys for The Rutherford Institute have sued Virginia police and other government officials after a request to carry out a "welfare check" on a 58-year-old man resulted in a two-hour, SWAT team-style raid on the man's truck, a wrongful arrest, and a 72-hour mental health hold. According to the complaint, police acknowledged that they had no legal basis nor probable cause for detaining Virginia resident Benjamin Burruss, who was preparing to depart on a camping/hunting trip to Montana, given that he had not threatened to harm anyone and was not mentally ill.
November 11, 2015
The Rutherford Institute's reply brief in Karns v. City of Hampton
Attorneys for The Rutherford Institute have asked a federal court to reject an attempt by the City of Hampton and three of its police officers to have a First Amendment lawsuit against them dismissed. Rutherford Institute attorneys sued government officials after police officers cited, convicted and arrested two street preachers for using voice amplifiers to share their message amidst crowds gathered for the City's Hampton Bay Days. Although the ordinance banning the use of amplifiers (which the lawsuit challenged as unconstitutional) has since been repealed, Institute attorneys point out that the city has yet to rectify its wrongful arrest of the street preachers.