Legal Features
---
The Rutherford Institute is committed to expertise in addressing issues of human rights and civil liberties. Legal Features contains an in-depth analysis of the legal issues which The Rutherford Institute is involved in everyday. Court briefings, case summaries, and legal analysis can provide a deeper understanding of the work which The Rutherford Institute takes on in order to protect and extend human rights and civil liberties throughout the country.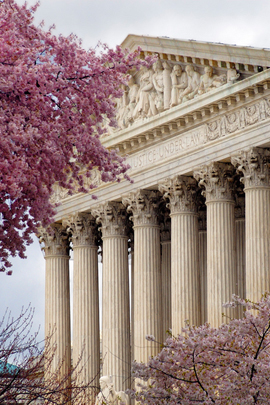 ---
Recent Articles
August 26, 2016
Opinions in Hassan El-Nahal v. David Yassky
A federal appeals court has upheld New York City's program of warrantless and continuous GPS surveillance of taxi drivers, ruling that drivers are not protected by the Fourth Amendment's bar on unreasonable searches and seizures when on the job. The Rutherford Institute appealed to the Second Circuit Court of Appeals on behalf of taxi drivers who were being forced by government officials to attach GPS tracking devices to their taxis.
August 18, 2016
Constitutional Q&A: So You Think You Can Write-In Your Vote? The Options and Limitations of Write-In Voting
With election day fast approaching, voters will be making decisions that will affect each of the branches of government in important and lasting ways. For many voters, the task is made all the more difficult because of dissatisfaction over the candidate choices they have been offered by the major parties. Citizens wishing to express their objections to the candidates named on the ballot may seek to vote "outside the box" by writing in the name of a person not listed on the ballot, the so-called "write-in" vote.