Legal Features
---
The Rutherford Institute is committed to expertise in addressing issues of human rights and civil liberties. Legal Features contains an in-depth analysis of the legal issues which The Rutherford Institute is involved in everyday. Court briefings, case summaries, and legal analysis can provide a deeper understanding of the work which The Rutherford Institute takes on in order to protect and extend human rights and civil liberties throughout the country.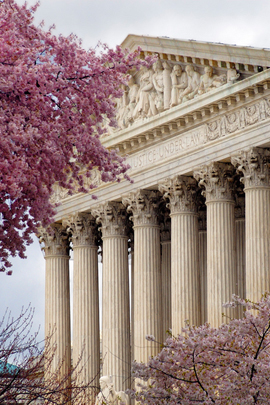 ---
Recent Articles
September 25, 2015
Brandon Howard v. John Hunter: Reply Brief
Attorneys for The Rutherford Institute are rebutting an attempt by a Virginia police officer to dismiss a lawsuit filed on behalf of a man who was arrested as he was engaged in a First Amendment protest against President Obama while lawfully carrying a rifle. Rutherford Institute attorneys are also challenging an assertion by police that Brandon Howard was not actually under arrest, even though he was detained by police at gun point, handcuffed against his will and transported against his will to a local police station.
September 16, 2015
Amicus Brief Friedrichs v. California Teachers Association
In an amicus curiae brief filed with the Court in Friedrichs v. California Teachers Association, Institute attorneys are challenging laws in California and elsewhere that require public employees who do not wish to support a union's political activities to affirmatively file an "opt out," thereby violating the employee's right to keep his views private.