Legal Features
---
The Rutherford Institute is committed to expertise in addressing issues of human rights and civil liberties. Legal Features contains an in-depth analysis of the legal issues which The Rutherford Institute is involved in everyday. Court briefings, case summaries, and legal analysis can provide a deeper understanding of the work which The Rutherford Institute takes on in order to protect and extend human rights and civil liberties throughout the country.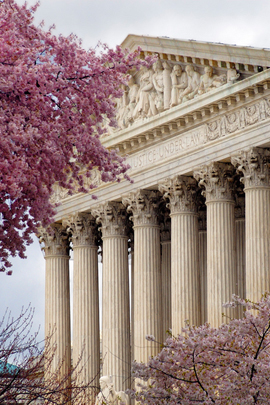 ---
Recent Articles
November 30, 2016
Constitutional Q&A: The Twelve Rules of Christmas
Over the years, The Rutherford Institute has been contacted by parents and teachers alike concerned about schools changing their Christmas concerts to "winter holiday programs" and renaming Christmas "winter festival" or cancelling holiday celebrations altogether to avoid offending those who do not celebrate the various holidays. Hoping to clear up much of the legal misunderstanding over the do's and don'ts of celebrating Christmas, the following Constitutional Q&A on the "Twelve Rules of Christmas" provides basic guidelines for lawfully celebrating Christmas in schools, workplaces and elsewhere.
November 03, 2016
Constitutional Q&A: Your First Amendment Right to Vote
Free expression at polling places has become a contentious issue in recent years, with controversies over "ballot selfies,"[2] the wearing of political apparel to polling places, and even apparel that does not explicitly reference candidates, ballot issues, or politics. The constitutionality of state laws restricting various polling place activities has been challenged in recent years as violations of the First Amendment's guarantee to freedom of speech. The Rutherford Institute's Q&A aims to provide clarification on lawful First Amendment activities in polling places.