Legal Features
---
The Rutherford Institute is committed to expertise in addressing issues of human rights and civil liberties. Legal Features contains an in-depth analysis of the legal issues which The Rutherford Institute is involved in everyday. Court briefings, case summaries, and legal analysis can provide a deeper understanding of the work which The Rutherford Institute takes on in order to protect and extend human rights and civil liberties throughout the country.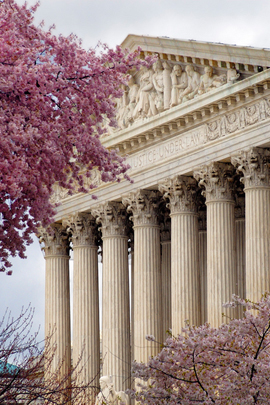 ---
Recent Articles
October 25, 2017
Constitutional Q&A: Civil Asset Forfeiture
The Rutherford Institute has issued constitutional guidelines on the government's excessive and controversial use of civil asset forfeiture, also referred to as "policing for profit," which allows police to arbitrarily seize private property—cars, cash, jewelry, homes, etc.—without having to charge the owners with a crime. Once the assets have been seized, police divvy up the profits with the federal government, establishing what Rutherford Institute attorneys refer to as an "incentive-driven excuse for stealing from the citizenry." The publication of the Institute's guidelines coincides with a recent announcement by Attorney General Jeff Sessions that the Justice Department plans to expand law enforcement's use of civil asset forfeiture even in states that have restricted the practice.
March 12, 2018
The Rutherford Institute's amicus brief in Parkinson v. Department of Justice
The Rutherford Institute has come to the defense of an FBI agent and military veteran who was fired for blowing the whistle on misconduct within the FBI. In an amicus curiae brief filed with the U.S. Supreme Court in John C. Parkinson v. Department of Justice, Rutherford Institute attorneys argue that Parkinson has a First Amendment right to speak out about agency misconduct within the FBI and retaliating against him for doing so deprives him of this constitutional right.