On The Front Lines
---
Everyday The Rutherford Institute is waging a battle to protect the human rights and civil liberties of all people. Whether challenging undue government suppression of civil liberties in the courts or calling upon political leaders to strengthen their commitment to universal moral values, The Rutherford Institute works tirelessly to maintain the rights enshrined in the Constitution, and regain those that have been lost to government intrusion.
On the Front Lines (Rutherford Press Alerts) will keep you abreast of the most recent actions The Rutherford Institute has undertaken in its fight for human rights and civil liberties. From pending litigation to victories for human rights and civil liberties, On the Front Lines is the place to find information on the most pressing issues of the day. The Rutherford Institute is waging for our rights in the courts and beyond. On The Front Lines will keep you up-to-date on the crucial battles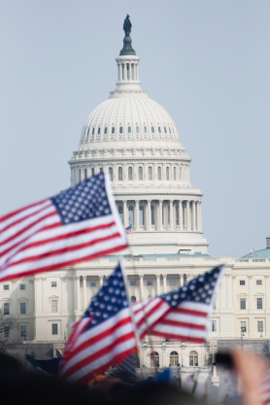 ---
Recent Articles
October 17, 2016
Rutherford Institute Appeals First Amendment Case of Street Preachers Discriminated Against and Arrested for Preaching at Princeton Train Station
Attorneys for The Rutherford Institute have asked a federal appeals court to reinstate a First Amendment lawsuit involving two street preachers who were charged with trespass and obstruction of justice and arrested for allegedly refusing police orders to cease proselytizing at a Princeton train station.
October 14, 2016
First Amendment Victory: NGIC Rescinds Directive, Will Allow Federal Employee to Display Pro-Trump Political Sign on His Personal Vehicle
In response to a letter from The Rutherford Institute, federal officials have rescinded a directive and will allow a federal employee to display a pro-Trump political sign on the personal vehicles he uses to commute to work.