On The Front Lines
---
Everyday The Rutherford Institute is waging a battle to protect the human rights and civil liberties of all people. Whether challenging undue government suppression of civil liberties in the courts or calling upon political leaders to strengthen their commitment to universal moral values, The Rutherford Institute works tirelessly to maintain the rights enshrined in the Constitution, and regain those that have been lost to government intrusion.
On the Front Lines (Rutherford Press Alerts) will keep you abreast of the most recent actions The Rutherford Institute has undertaken in its fight for human rights and civil liberties. From pending litigation to victories for human rights and civil liberties, On the Front Lines is the place to find information on the most pressing issues of the day. The Rutherford Institute is waging for our rights in the courts and beyond. On The Front Lines will keep you up-to-date on the crucial battles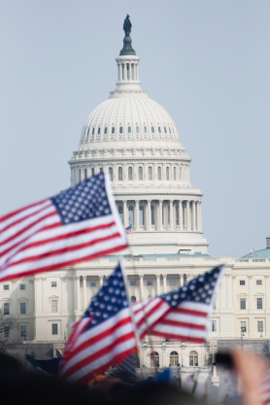 ---
Recent Articles
July 20, 2017
Victory: Virginia Supreme Court Declares That Judges Who Spoke Out on Apolitical Matter of Public Concern Did Not Violate Ethics Rules
RICHMOND, Va. —In a ruling that may give Virginia judges more leeway to engage in apolitical public discourse, the Virginia Supreme Court has dismissed a complaint ...
July 19, 2017
Rutherford Institute Calls on Glen Rock Borough to Respect First Amendment Right of Naval Officer to Play 'Taps' in Honor of Fallen Heroes
The Rutherford Institute is calling on officials in Glen Rock, Penn., to withdraw an order to an active-duty naval officer to cease and desist playing "Taps" on a sound system on his five-acre residential property or face a criminal fine of $300.