On The Front Lines
---
Everyday The Rutherford Institute is waging a battle to protect the human rights and civil liberties of all people. Whether challenging undue government suppression of civil liberties in the courts or calling upon political leaders to strengthen their commitment to universal moral values, The Rutherford Institute works tirelessly to maintain the rights enshrined in the Constitution, and regain those that have been lost to government intrusion.
On the Front Lines (Rutherford Press Alerts) will keep you abreast of the most recent actions The Rutherford Institute has undertaken in its fight for human rights and civil liberties. From pending litigation to victories for human rights and civil liberties, On the Front Lines is the place to find information on the most pressing issues of the day. The Rutherford Institute is waging for our rights in the courts and beyond. On The Front Lines will keep you up-to-date on the crucial battles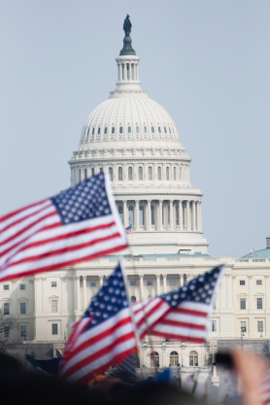 ---
Recent Articles
November 30, 2016
'12 Rules of Christmas': Rutherford Institute Issues Constitutional Guidelines for Celebrating Christmas in Public, at School or Work
Charlottesville, Va. — As part of its annual effort to clear up much of the legal misunderstanding over the do's and don'ts of celebrating Christmas, Th...
November 22, 2016
Rutherford Institute Identifies Virginia Tactical Police Who Carried out 'Welfare Check' With a 2-Hour, SWAT-Style Raid, Grenade & Wrongful Arrest
Attorneys for The Rutherford Institute have identified eight members of a tactical police squad in an amended complaint to a lawsuit against Virginia police over a "welfare check" on a 58-year-old man that resulted in a two-hour, SWAT team-style raid on the man's truck and a 72-hour mental health hold.