On The Front Lines
---
Everyday The Rutherford Institute is waging a battle to protect the human rights and civil liberties of all people. Whether challenging undue government suppression of civil liberties in the courts or calling upon political leaders to strengthen their commitment to universal moral values, The Rutherford Institute works tirelessly to maintain the rights enshrined in the Constitution, and regain those that have been lost to government intrusion.
On the Front Lines (Rutherford Press Alerts) will keep you abreast of the most recent actions The Rutherford Institute has undertaken in its fight for human rights and civil liberties. From pending litigation to victories for human rights and civil liberties, On the Front Lines is the place to find information on the most pressing issues of the day. The Rutherford Institute is waging for our rights in the courts and beyond. On The Front Lines will keep you up-to-date on the crucial battles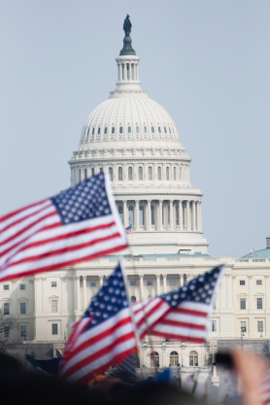 ---
Recent Articles
August 26, 2016
Federal Court Green Lights NYC's Warrantless GPS Surveillance of Taxi Drivers, Denying Them Fourth Amendment Protections While on the Job
A federal appeals court has upheld New York City's program of warrantless and continuous GPS surveillance of taxi drivers, ruling that drivers are not protected by the Fourth Amendment's bar on unreasonable searches and seizures when on the job. The Rutherford Institute appealed to the Second Circuit Court of Appeals on behalf of taxi drivers who were being forced by government officials to attach GPS tracking devices to their taxis.
August 18, 2016
Rutherford Institute Issues Constitutional Guidelines on the Rights, Legalities & Restrictions of Write-In Voting
In the first of what will be an ongoing series of Constitutional Q&As, The Rutherford Institute has issued guidelines on the rights, legalities and restrictions of write-in voting for those interested in casting a write-in vote for president this November.