On The Front Lines
---
Everyday The Rutherford Institute is waging a battle to protect the human rights and civil liberties of all people. Whether challenging undue government suppression of civil liberties in the courts or calling upon political leaders to strengthen their commitment to universal moral values, The Rutherford Institute works tirelessly to maintain the rights enshrined in the Constitution, and regain those that have been lost to government intrusion.
On the Front Lines (Rutherford Press Alerts) will keep you abreast of the most recent actions The Rutherford Institute has undertaken in its fight for human rights and civil liberties. From pending litigation to victories for human rights and civil liberties, On the Front Lines is the place to find information on the most pressing issues of the day. The Rutherford Institute is waging for our rights in the courts and beyond. On The Front Lines will keep you up-to-date on the crucial battles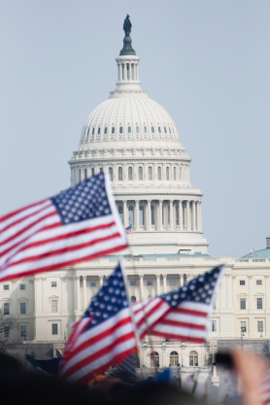 ---
Recent Articles
November 19, 2015
Rutherford Institute Sues Virginia Police for Carrying out a 'Welfare Check' with a 2-Hour, SWAT Team-Style Raid, Flash Grenade, Wrongful Arrest & Detention
Attorneys for The Rutherford Institute have sued Virginia police and other government officials after a request to carry out a "welfare check" on a 58-year-old man resulted in a two-hour, SWAT team-style raid on the man's truck, a wrongful arrest, and a 72-hour mental health hold. According to the complaint, police acknowledged that they had no legal basis nor probable cause for detaining Virginia resident Benjamin Burruss, who was preparing to depart on a camping/hunting trip to Montana, given that he had not threatened to harm anyone and was not mentally ill.
November 17, 2015
U.S. Supreme Court Refuses to Hear Case of Marine Brandon Raub Who Was Arrested & Locked up in a Mental Hospital for Criticizing the Gov't on Facebook
The U.S. Supreme Court has refused to hear the case of decorated Marine Brandon Raub, who was seized by a swarm of Secret Service, FBI and local police officials and involuntarily committed to a mental institution for a week after posting controversial song lyrics and political views critical of the government on his Facebook page.