On The Front Lines
---
Everyday The Rutherford Institute is waging a battle to protect the human rights and civil liberties of all people. Whether challenging undue government suppression of civil liberties in the courts or calling upon political leaders to strengthen their commitment to universal moral values, The Rutherford Institute works tirelessly to maintain the rights enshrined in the Constitution, and regain those that have been lost to government intrusion.
On the Front Lines (Rutherford Press Alerts) will keep you abreast of the most recent actions The Rutherford Institute has undertaken in its fight for human rights and civil liberties. From pending litigation to victories for human rights and civil liberties, On the Front Lines is the place to find information on the most pressing issues of the day. The Rutherford Institute is waging for our rights in the courts and beyond. On The Front Lines will keep you up-to-date on the crucial battles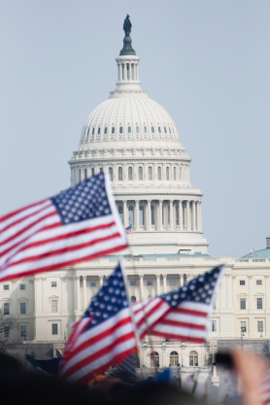 ---
Recent Articles
March 15, 2018
UVA's Batten School Hosts Public Talk on the State of Free Speech in America With First Amendment Lawyers John Whitehead & Nadine Strossen
Events of the past year have generated a nearly unprecedented level of public debate over the protections and limits of the First Amendment right of free speech. On March 21, 2018, two of the nation's foremost civil liberties attorneys, John W. Whitehead (president of The Rutherford Institute) and Nadine Strossen (former head of the ACLU) will discuss and debate the unique tensions surrounding First Amendment activities in the current national and political climate, especially as they relate to free speech, freedom of the press, the right to petition/protest, and the freedom of assembly, hate speech laws, laws limiting protest activities nationwide, and the role of government leaders in cultivating an environment in which free speech is valued and protected.
March 12, 2018
Rutherford Institute Urges U.S. Supreme Court to Protect First Amendment Rights of FBI Whistleblower Fired for Exposing Agency Misconduct
The Rutherford Institute has come to the defense of an FBI agent and military veteran who was fired for blowing the whistle on misconduct within the FBI.