On The Front Lines
---
Everyday The Rutherford Institute is waging a battle to protect the human rights and civil liberties of all people. Whether challenging undue government suppression of civil liberties in the courts or calling upon political leaders to strengthen their commitment to universal moral values, The Rutherford Institute works tirelessly to maintain the rights enshrined in the Constitution, and regain those that have been lost to government intrusion.
On the Front Lines (Rutherford Press Alerts) will keep you abreast of the most recent actions The Rutherford Institute has undertaken in its fight for human rights and civil liberties. From pending litigation to victories for human rights and civil liberties, On the Front Lines is the place to find information on the most pressing issues of the day. The Rutherford Institute is waging for our rights in the courts and beyond. On The Front Lines will keep you up-to-date on the crucial battles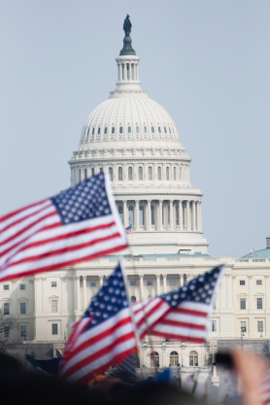 ---
Recent Articles
April 20, 2016
Court Gives Green Light to Rutherford Institute Lawsuit Over 'Welfare Check' Carried out With a 2-Hour, SWAT-Style Raid, Flash Grenade, & Wrongful Arrest
A federal judge has given attorneys for The Rutherford Institute the go-ahead to proceed with a lawsuit against Virginia police after a "welfare check" on a 58-year-old man resulted in a two-hour, SWAT team-style raid on the man's truck and a 72-hour mental health hold. After a hearing in the U.S. District Court for the Western District of Virginia, Judge Glen Conrad refused a request by law enforcement officials to dismiss the lawsuit brought by The Rutherford Institute on behalf of Benjamin Burruss.
April 19, 2016
Rutherford Institute Pushes Back Against Government Efforts to Muzzle Free Speech & Establish a 'Cordon of Silence' in Front of U.S. Supreme Court
In pushing back against a government mindset that seeks to muzzle lawful First Amendment activity by establishing a "cordon of silence" in front of the U.S. Supreme Court plaza, The Rutherford Institute is urging the justices of the U.S. Supreme Court to hear the case of Hodge v. Talkin and, in doing so, overturn a 60-year-old federal statute criminalizing expressive activity on the plaza. The ban, which was described by a lower court as "repugnant" to the Constitution, extends even to those wearing t-shirts with political messages.