On The Front Lines
---
Everyday The Rutherford Institute is waging a battle to protect the human rights and civil liberties of all people. Whether challenging undue government suppression of civil liberties in the courts or calling upon political leaders to strengthen their commitment to universal moral values, The Rutherford Institute works tirelessly to maintain the rights enshrined in the Constitution, and regain those that have been lost to government intrusion.
On the Front Lines (Rutherford Press Alerts) will keep you abreast of the most recent actions The Rutherford Institute has undertaken in its fight for human rights and civil liberties. From pending litigation to victories for human rights and civil liberties, On the Front Lines is the place to find information on the most pressing issues of the day. The Rutherford Institute is waging for our rights in the courts and beyond. On The Front Lines will keep you up-to-date on the crucial battles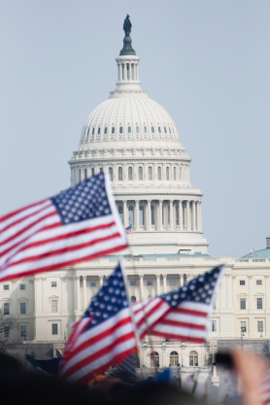 ---
Recent Articles
August 28, 2015
First Amendment Setback: Federal Appeals Court Upholds 60-Year-old Ban on Expressive Activity on U.S. Supreme Court Plaza as 'Reasonable'
In a blow to First Amendment rights, the U.S. Court of Appeals for the District of Columbia has upheld as "reasonable" a 60-year old federal statute criminalizing expressive First Amendment activity on the Supreme Court plaza. The appeals court's ruling reverses a lower court decision in Hodge v. Talkin, et al., that found the ban to be "repugnant" to the Constitution and "unreasonable, substantially overbroad, and irreconcilable with the First Amendment."
August 27, 2015
Rutherford Institute Appeals to U.S. Supreme Court on Behalf of Marine Who Was Targeted by FBI, Secret Service & Arrested for Criticizing Gov't on Facebook
In asking the Supreme Court to reinstate Brandon Raub v. Michael Campbell, Rutherford Institute attorneys are challenging a ruling by a lower court judge who characterized the Institute's concerns over government suppression of dissident speech as "far-fetched." Moreover, Institute attorneys are urging the Court to establish standards to guide and constrain mental health professionals when they seek to commit individuals and to prevent commitment on the basis of a person's exercise of his right to free speech.