On The Front Lines
---
Everyday The Rutherford Institute is waging a battle to protect the human rights and civil liberties of all people. Whether challenging undue government suppression of civil liberties in the courts or calling upon political leaders to strengthen their commitment to universal moral values, The Rutherford Institute works tirelessly to maintain the rights enshrined in the Constitution, and regain those that have been lost to government intrusion.
On the Front Lines (Rutherford Press Alerts) will keep you abreast of the most recent actions The Rutherford Institute has undertaken in its fight for human rights and civil liberties. From pending litigation to victories for human rights and civil liberties, On the Front Lines is the place to find information on the most pressing issues of the day. The Rutherford Institute is waging for our rights in the courts and beyond. On The Front Lines will keep you up-to-date on the crucial battles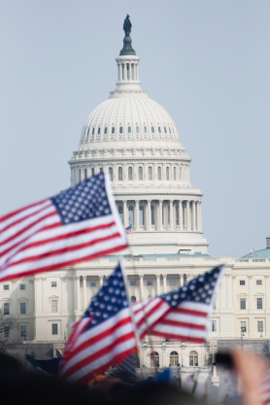 ---
Recent Articles
March 23, 2017
Court Rules in Favor of Police Who Pounded on Wrong Door, Didn't Identify Themselves, Then Killed Innocent Man for Holding a Gun
According to a federal appeals court, police will not be held accountable for banging on the wrong door at 1:30 am, failing to identify themselves as police, and then repeatedly shooting and killing the innocent homeowner who answered the door while holding a gun in self-defense.
March 16, 2017
Kansas Supreme Court Rules That a Reclined Car Seat Is Suspicious Behavior & Can Be Used by Police as a Justification for Warrantless Searches
Declaring that motorists who recline their car seats are guilty of suspicious behavior, the Kansas Supreme Court has given police the green light to carry out warrantless searches of cars in which the seats are in a reclined position and plastic baggies are visible.