On The Front Lines
---
Everyday The Rutherford Institute is waging a battle to protect the human rights and civil liberties of all people. Whether challenging undue government suppression of civil liberties in the courts or calling upon political leaders to strengthen their commitment to universal moral values, The Rutherford Institute works tirelessly to maintain the rights enshrined in the Constitution, and regain those that have been lost to government intrusion.
On the Front Lines (Rutherford Press Alerts) will keep you abreast of the most recent actions The Rutherford Institute has undertaken in its fight for human rights and civil liberties. From pending litigation to victories for human rights and civil liberties, On the Front Lines is the place to find information on the most pressing issues of the day. The Rutherford Institute is waging for our rights in the courts and beyond. On The Front Lines will keep you up-to-date on the crucial battles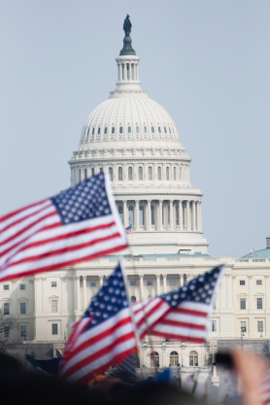 ---
Recent Articles
February 10, 2016
Sixth Circuit Affirms That Police Can Spy on Citizens' Front Doors for 10 Weeks Without a Warrant Using Public Surveillance Cameras
In a ruling handed down in United States v. Rocky Joe Houston, the Sixth Circuit Court of Appeals has affirmed that police can spy on Americans' front doors for ten weeks without a warrant using a camera mounted to a public utility pole. In rebutting the concern that such surveillance violates the Fourth Amendment's prohibition against warrantless searches, Circuit Judge John M. Rogers noted, "Although this ten-week surveillance was conducted without a warrant, the use of the pole camera did not violate Houston's reasonable expectations of privacy because the camera recorded the same view of the farm as that enjoyed by passersby on public roads…the Fourth Amendment does not punish law enforcement for using technology to more efficiently conduct their investigations."
February 05, 2016
'Muzzled: Stories of Free Speech and Censorship in America' Inaugural Podcast Features Interview With Constitutional Attorney John Whitehead
CHARLOTTESVILLE, Va. — For its inaugural broadcast, "Muzzled: Stories of Free Speech and Censorship" features an hour-long interview with constitutional...