On The Front Lines
---
Everyday The Rutherford Institute is waging a battle to protect the human rights and civil liberties of all people. Whether challenging undue government suppression of civil liberties in the courts or calling upon political leaders to strengthen their commitment to universal moral values, The Rutherford Institute works tirelessly to maintain the rights enshrined in the Constitution, and regain those that have been lost to government intrusion.
On the Front Lines (Rutherford Press Alerts) will keep you abreast of the most recent actions The Rutherford Institute has undertaken in its fight for human rights and civil liberties. From pending litigation to victories for human rights and civil liberties, On the Front Lines is the place to find information on the most pressing issues of the day. The Rutherford Institute is waging for our rights in the courts and beyond. On The Front Lines will keep you up-to-date on the crucial battles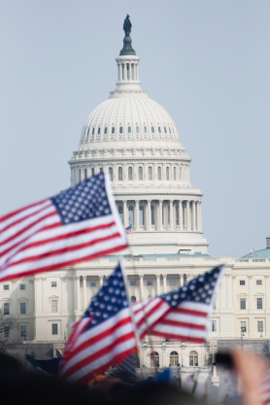 ---
Recent Articles
April 21, 2017
Rutherford Institute & ACLU Urge Virginia Supreme Court to Protect the First Amendment Rights of Judges to Speak About Matters of Public Concern
The Rutherford Institute and the American Civil Liberties Union have asked the Virginia Supreme Court to protect the First Amendment rights of judges to educate the public about apolitical matters relating to the administration of justice. In an amicus brief filed with the court, Rutherford Institute and ACLU attorneys argued that Judges Rudolph Bumgardner III and Humes J. Franklin, Jr., did not violate an ethics rule forbidding judges from engaging in certain "political activity" when they spoke publicly about the problems that would result if the Augusta County Courthouse was moved to Verona, Virginia.
April 20, 2017
Rutherford Institute Denounces Attorney General's Plan to Further Police Militarization, Cease Justice Dept. Oversight of Police Misconduct
Denouncing a plan by U.S. Attorney General Jeff Sessions to increase the flow of military equipment to police and have the Justice Department cease its oversight of police misconduct, The Rutherford Institute warned that if the federal government persists in its pursuit of policies that ignore systemic problems within local law enforcement agencies at the expense of the safety and constitutional rights of the American people, "we the people" will all suffer. In a letter to the Attorney General, constitutional attorney John W. Whitehead urged Sessions to align the Justice Department's priorities with that of the Constitution and, in doing so, not only protect the civil rights of citizens against abuse of power by state and local law enforcement but also "help police departments get better" by holding them fully accountable to the rule of law.