On The Front Lines
---
Everyday The Rutherford Institute is waging a battle to protect the human rights and civil liberties of all people. Whether challenging undue government suppression of civil liberties in the courts or calling upon political leaders to strengthen their commitment to universal moral values, The Rutherford Institute works tirelessly to maintain the rights enshrined in the Constitution, and regain those that have been lost to government intrusion.
On the Front Lines (Rutherford Press Alerts) will keep you abreast of the most recent actions The Rutherford Institute has undertaken in its fight for human rights and civil liberties. From pending litigation to victories for human rights and civil liberties, On the Front Lines is the place to find information on the most pressing issues of the day. The Rutherford Institute is waging for our rights in the courts and beyond. On The Front Lines will keep you up-to-date on the crucial battles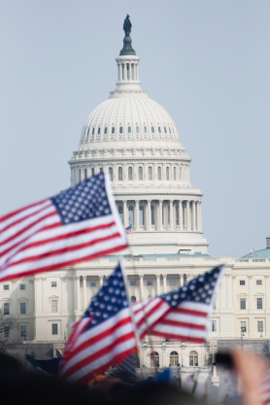 ---
Recent Articles
May 19, 2017
Warning of First Amendment Violations, Rutherford Institute Denounces Confiscation of High School Yearbooks After Trump Quote Causes Offense
The Rutherford Institute has denounced a North Carolina high school's decision to confiscate and ban copies of the school's yearbook after members of the public objected to a Donald Trump quote chosen by a student to accompany her senior photo.
May 11, 2017
Rutherford Institute Calls on Congress to Strengthen Protections for Whistleblowers Who Speak out Against Government Waste and Misconduct
The Rutherford Institute has joined with a broad spectrum of nearly 30 organizations to urge that federal law be strengthened to protect federal employees who speak out against government waste, fraud and misconduct and who are the foundation for assuring government accountability. In its letter to President Trump and Congress, the coalition pointed out that current law leaves such employees, known as whistleblowers, open to retaliation by supervisors and prevents them from going to court to protect their right to freedom of speech.