On The Front Lines
---
Everyday The Rutherford Institute is waging a battle to protect the human rights and civil liberties of all people. Whether challenging undue government suppression of civil liberties in the courts or calling upon political leaders to strengthen their commitment to universal moral values, The Rutherford Institute works tirelessly to maintain the rights enshrined in the Constitution, and regain those that have been lost to government intrusion.
On the Front Lines (Rutherford Press Alerts) will keep you abreast of the most recent actions The Rutherford Institute has undertaken in its fight for human rights and civil liberties. From pending litigation to victories for human rights and civil liberties, On the Front Lines is the place to find information on the most pressing issues of the day. The Rutherford Institute is waging for our rights in the courts and beyond. On The Front Lines will keep you up-to-date on the crucial battles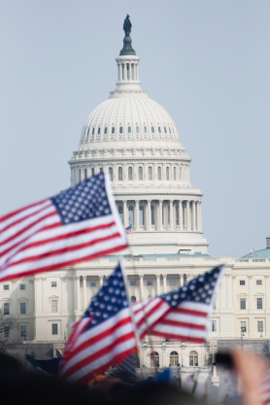 ---
Recent Articles
September 29, 2016
U.S. Supreme Court Agrees to Hear First Amendment Case Over Government's Trademark Denial of Names that Might Cause Offense ('The Slants' and 'Redskins')
The U.S. Supreme Court has agreed to determine the constitutionality of a federal trademark statute that allows the government to reject trademark applications for names that might be offensive to certain persons or groups such as "The Slants," an Asian-American dance rock band, whose trademark application was denied by the U.S. Patent and Trademark Office (PTO) on the grounds that the trademark might disparage or offend persons of Asian heritage (even though the applicant himself is of Asian heritage).
September 28, 2016
Challenging the TSA's Screening Protocols as Ineffective, Invasive, Unlawful and Unhealthy, Rutherford Institute Asks Court to Prohibit Virtual Strip Searches
Challenging the Transportations Security Administration's (TSA) airport screening protocols as ineffective, invasive, unlawful and unhealthy, The Rutherford Institute has asked a federal court to strike down the agency's use of whole body scanners, which have been likened to virtual strip searches.