John Whitehead's Commentary
Don't Impeach Trump. Impeach the Deep State for Its Conspiracy to Kill the Constitution [SHORT]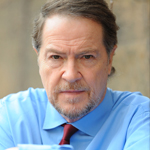 Let's be clear about one thing: the impeachment of Donald Trump is a waste of time and money.
Impeaching Trump will accomplish very little, and it will not in any way improve the plight of the average American. It will only reinforce the spectacle and farce that have come to be synonymous with politics today.
While the nation allows itself to be distracted by yet more bread-and-circus politics, the American kakistocracy (a government run by unprincipled career politicians and corporate thieves that panders to the worst vices in our nature and has little regard for the rights of the people) continues to suck the American people into a parallel universe in which the Constitution is meaningless, the government is all-powerful, and the citizenry are powerless to defend themselves against government agents who steal, spy, lie, plunder, kill, abuse and generally inflict mayhem and sow madness on everyone and everything in their sphere.
So here's what I propose: let's impeach the Deep State and its cabal of government operatives from every point along the political spectrum (right, left and center) for conspiring to expand the federal government's powers at the expense of the citizenry.
We've been losing our freedoms so incrementally for so long—sold to us in the name of national security and global peace, maintained by way of martial law disguised as law and order, and enforced by a standing army of militarized police and a political elite determined to maintain their powers at all costs—that it's hard to pinpoint exactly when it all started going downhill, but we're certainly on that downward trajectory now, and things are moving fast.
Even now, we are being pushed and prodded towards a civil war, not because the American people are so divided but because that's how corrupt governments control a populace (i.e., divide and conquer).
These are dangerous times.
These are indeed dangerous times but not because of violent crime, which remains at an all-time low, or because of terrorism, which is statistically rare, or because the borders are being invaded by foreign armies, which data reports from the Department of Homeland Security refute, or because a pandemic is spreading like a contagion, or even because raging mobs of so-called domestic terrorists are trying to overthrow elections.
No, the real danger that we face comes from none other than the U.S. government and the powers it has granted to its standing armies to rob, steal, cheat, harass, detain, brutalize, terrorize, torture and kill American citizens with immunity.
The danger "we the people" face comes from masked invaders on the government payroll who crash through our doors in the dark of night, shoot our dogs, and terrorize our families.
This danger comes from militarized henchmen on the government payroll who demand absolute obedience, instill abject fear, and shoot first and ask questions later.
This danger comes from greedy, power-hungry bureaucrats on the government payroll who have little to no understanding of their constitutional limits.
This danger comes from greedy politicians and corporations for whom profit trumps principle.
This danger comes from a surveillance state that grows more and more ominous.
Consider, if you will, all of the dastardly, devious, diabolical, dangerous, debilitating, deceitful, dehumanizing, demonic, depraved, dishonorable, disillusioning, discriminatory, dictatorial schemes inflicted on "we the people" by a bureaucratic, totalitarian regime that has long since ceased to be "a government of the people, by the people and for the people."
Americans have no protection against police abuse.
Americans are little more than pocketbooks to fund the police state.
Americans are no longer innocent until proven guilty.
Americans no longer have a right to self-defense.
Americans no longer have a right to private property.
Americans are powerless in the face of militarized police.
Americans no longer have a right to bodily integrity.
Americans no longer have a right to the expectation of privacy.
Americans can no longer rely on the courts to mete out justice.
Americans no longer have a representative government.
We have moved beyond the era of representative government and entered a new age, let's call it the age of authoritarianism. In fact, a study conducted by Princeton and Northwestern University concluded that the U.S. government does not represent the majority of American citizens. Instead, the study found that the government is ruled by the rich and powerful, or the so-called "economic elite." Moreover, the researchers concluded that policies enacted by this governmental elite nearly always favor special interests and lobbying groups.
It is not overstating matters to say that Congress, which has done its best to keep their unhappy constituents at a distance, may well be the most self-serving, semi-corrupt institution in America.
In other words, we are being ruled by an oligarchy disguised as a democracy, and arguably on our way towards fascism: a form of government where private corporate interests rule, money calls the shots, and the people are seen as mere subjects to be controlled.
Rest assured that when and if fascism finally takes hold in America, the basic forms of government will remain: Fascism will appear to be friendly. The legislators will be in session. There will be elections, and the news media will continue to cover the entertainment and political trivia. Consent of the governed, however, will no longer apply. Actual control will have finally passed to the oligarchic elite controlling the government behind the scenes.
Sound familiar?
History may show that from this point forward, we will have left behind any semblance of constitutional government and entered into a totalitarian state where all citizens are suspects and security trumps freedom.
Even with its constantly shifting terrain, this topsy-turvy travesty of law and government has become America's new normal.
From Clinton to Bush, Obama to Trump, and now Biden, it's as if we've been caught in a time loop, forced to re-live the same thing over and over again: the same assaults on our freedoms, the same disregard for the rule of law, the same subservience to the Deep State, and the same corrupt, self-serving government that exists only to amass power, enrich its shareholders and ensure its continued domination.
As I make clear in my book Battlefield America: The War on the American People, the powers-that-be want us to remain distracted, divided, alienated from each other based on our politics, our bank accounts, our religion, our race and our value systems.
Yet as George Orwell observed, "The real division is not between conservatives and revolutionaries but between authoritarians and libertarians."
WC: 1077