John Whitehead's Commentary
Drivers, Beware: The Costly, Deadly Dangers of Traffic Stops in the American Police State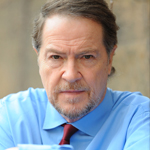 "The Fourth Amendment was designed to stand between us and arbitrary governmental authority. For all practical purposes, that shield has been shattered, leaving our liberty and personal integrity subject to the whim of every cop on the beat, trooper on the highway and jail official. The framers would be appalled."—Herman Schwartz, The Nation
Trying to predict the outcome of any encounter with the police is a bit like playing Russian roulette: most of the time you will emerge relatively unscathed, although decidedly poorer and less secure about your rights, but there's always the chance that an encounter will turn deadly.
The odds weren't in Walter L. Scott's favor. Reportedly pulled over for a broken taillight, Scott—unarmed—ran away from the police officer, who pursued and shot him from behind, first with a Taser, then with a gun. Scott was struck five times, "three times in the back, once in the upper buttocks and once in the ear — with at least one bullet entering his heart."
Samuel Dubose, also unarmed, was pulled over for a missing front license plate. He was reportedly shot in the head after a brief struggle in which his car began rolling forward.
Levar Jones was stopped for a seatbelt offense, just as he was getting out of his car to enter a convenience store. Directed to show his license, Jones leaned into his car to get his wallet, only to be shot four times by the "fearful" officer. Jones was also unarmed.
Bobby Canipe was pulled over for having an expired registration. When the 70-year-old reached into the back of his truck for his walking cane, the officer fired several shots at him, hitting him once in the abdomen.
Dontrell Stevens was stopped "for not bicycling properly." The officer pursuing him "thought the way Stephens rode his bike was suspicious. He thought the way Stephens got off his bike was suspicious." Four seconds later, sheriff's deputy Adams Lin shot Stephens four times as he pulled out a black object from his waistband. The object was his cell phone. Stephens was unarmed.
If there is any lesson to be learned from these "routine" traffic stops, it is that drivers should beware.
At a time when police can do no wrong—at least in the eyes of the courts, police unions and politicians dependent on their votes—and a "fear" for officer safety is used to justify all manner of police misconduct, "we the people" are at a severe disadvantage.
According to the Justice Department, the most common reason for a citizen to come into contact with the police is being a driver in a traffic stop. On average, one in 10 Americans gets pulled over by police. Black drivers are 31 percent more likely to be pulled over than white drivers, or about 23 percent more likely than Hispanic drivers. As the Washington Post concludes, "'Driving while black' is, indeed, a measurable phenomenon."
As Sandra Bland learned the hard way, the reason for a traffic stop no longer matters. Bland, who was pulled over for allegedly failing to use her turn signal, was arrested after refusing to comply with the police officer's order to extinguish her cigarette and exit her vehicle. The encounter escalated, with the officer threatening to "light" Bland up with his taser. Three days later, Bland was found dead in her jail cell.
"You're doing all of this for a failure to signal?" Bland asked as she got out of her car, after having been yelled at and threatened repeatedly. Had she only known, drivers have been pulled over for far less. Indeed, police officers have been given free range to pull anyone over for a variety of reasons.
This approach to traffic stops (what I would call "blank check policing," in which the police get to call all of the shots) has resulted in drivers being stopped for windows that are too heavily tinted, for driving too fast, driving too slow, failing to maintain speed, following too closely, improper lane changes, distracted driving, screeching a car's tires, and leaving a parked car door open for too long.
Motorists can also be stopped by police for driving near a bar or on a road that has large amounts of drunk driving, driving a certain make of car (Mercedes, Grand Prix and Hummers are among the most ticketed vehicles), having anything dangling from the rearview mirror (air fresheners, handicap parking permits, toll transponders or rosaries), and displaying pro-police bumper stickers.
Incredibly, a federal appeals court actually ruled unanimously in 2014 that acne scars and driving with a stiff upright posture are reasonable grounds for being pulled over. More recently, the Fifth Circuit Court of Appeals ruled that driving a vehicle that has a couple air fresheners, rosaries and pro-police bumper stickers at 2 MPH over the speed limit is suspicious, meriting a traffic stop.
Unfortunately for drivers, not only have traffic stops become potentially deadly encounters, they have also turned into a profitable form of highway robbery for the police departments involved.
As The Washington Post reports, "traffic stops for minor infractions such as speeding or equipment violations are increasingly used as a pretext for officers to seize cash from drivers." Relying on federal and state asset forfeiture laws, police set up "stings" on public roads that enable them to stop drivers for a variety of so-called "suspicious" behavior, search their vehicles and seize anything of value that could be suspected of being connected to criminal activity. Since 2001, police have seized $2.5 billion from people who were not charged with a crime and without a warrant being issued.
"In case after case," notes The Washington Post, "highway interdictors appeared to follow a similar script. Police set up what amounted to rolling checkpoints on busy highways and pulled over motorists for minor violations, such as following too closely or improper signaling. They quickly issued warnings or tickets. They studied drivers for signs of nervousness, including pulsing carotid arteries, clenched jaws and perspiration. They also looked for supposed 'indicators' of criminal activity, which can include such things as trash on the floor of a vehicle, abundant energy drinks or air fresheners hanging from rearview mirrors."
If you're starting to feel somewhat overwhelmed, intimidated and fearful for your life and your property, you should be. Never before have "we the people" been so seemingly defenseless in the face of police misconduct, lacking advocates in the courts and in the legislatures.
So how do you survive a police encounter with your life and wallet intact?
The courts have already given police the green light to pull anyone over for a variety of reasons. In an 8-1 ruling in Heien v. North Carolina, the U.S. Supreme Court affirmed that police officers can pull someone over based on a "reasonable" but mistaken belief about the law.
Of course, what's reasonable to agents of the police state may be completely unreasonable to the populace. Nevertheless, the moment those lights start flashing and that siren goes off, we're all in the same boat: we must pull over.
However, it's what happens after you've been pulled over that's critical. Survival is the key.
Technically, you have the right to remain silent (beyond the basic requirement to identify yourself and show your registration). You have the right to refuse to have your vehicle searched. You have the right to film your interaction with police. You have the right to ask to leave. You also have the right to resist an unlawful order such as a police officer directing you to extinguish your cigarette, put away your phone or stop recording them.
However, as Bland learned the hard way, there is a price for asserting one's rights. "Faced with an authority figure unwilling to de-escalate the situation, Bland refused to be bullied or intimidated," writes Boston Globe contributor Renee Graham. "She understood her rights, but for African-Americans in encounters with police, the appalling price for asserting even the most basic rights can be their lives."
So if you don't want to get probed, poked, pinched, tasered, tackled, searched, seized, stripped, manhandled, arrested, shot, or killed, don't say, do or even suggest anything that even hints of noncompliance when it comes to interactions with police.
One police officer advised that if you feel as if you're being treated unfairly, comply anyhow and contest it in court later. Similarly, black parents, advising their kids on how to deal with police, tell them to just obey the officer's orders. "The goal," as one parent pointed out, "is to stay alive."
It seems that "comply or die" has become the new maxim for the American police state.
Then again, not even compliance is a guarantee of safety anymore. "Police are specialists in violence," warns Kristian Williams, who has written extensively on the phenomenon of police militarization and brutality. "They are armed, trained, and authorized to use force. With varying degrees of subtlety, this colors their every action. Like the possibility of arrest, the threat of violence is implicit in every police encounter. Violence, as well as the law, is what they represent."
In other words, in the American police state, "we the people" are at the mercy of law enforcement officers who have almost absolute discretion to decide who is a threat, what constitutes resistance, and how harshly they can deal with the citizens they were appointed to "serve and protect."
As I point out in my book Battlefield America: The War on the American People, this mindset that any challenge to police authority is a threat that needs to be "neutralized" is a dangerous one that is part of a greater nationwide trend that sets the police beyond the reach of the Fourth Amendment. Moreover, when police officers are allowed to operate under the assumption that their word is law and that there is no room for any form of disagreement or even question, that serves to chill the First Amendment's assurances of free speech, free assembly and the right to petition the government for a redress of grievances.
Frankly, it doesn't matter whether it's a casual "show your ID" request on a boardwalk, a stop-and-frisk search on a city street, or a traffic stop for speeding or just to check your insurance. If you feel like you can't walk away from a police encounter of your own volition—and more often than not you can't, especially when you're being confronted by someone armed to the hilt with all manner of militarized weaponry and gear—then for all intents and purposes, you're under arrest from the moment a cop stops you.
Sad, isn't it, how quickly we have gone from a nation of laws—where the least among us had just as much right to be treated with dignity and respect as the next person (in principle, at least)—to a nation of law enforcers (revenue collectors with weapons) who treat us all like suspects and criminals?
Clearly, the language of freedom is no longer the common tongue spoken by the citizenry and their government. With the government having shifted into a language of force, "we the people" have been reduced to suspects in a surveillance state, criminals in a police state, and enemy combatants in a military empire.
WC: 1873