John Whitehead's Commentary
Drivers Beware: The Deadly Perils of Blank Check Traffic Stops [SHORT]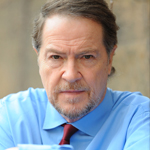 If you're nervous about traffic stops, you have every reason to be.
Trying to predict the outcome of any encounter with the police is a bit like playing Russian roulette: most of the time you will emerge relatively unscathed, although decidedly poorer and less secure about your rights, but there's always the chance that an encounter will turn deadly.
According to the Justice Department, the most common reason for a citizen to come into contact with the police is being a driver in a traffic stop.
On average, one in 10 Americans gets pulled over by police.
According to data collected under Virginia's new Community Policing Act, black drivers are almost two times more likely than white drivers to be pulled over by police and three times more likely to have their vehicles searched. As the Washington Post concludes, "'Driving while black' is, indeed, a measurable phenomenon."
Historically, police officers have been given free range to pull anyone over for a variety of reasons.
This free-handed approach to traffic stops has resulted in drivers being stopped for windows that are too heavily tinted, for driving too fast, driving too slow, failing to maintain speed, following too closely, improper lane changes, distracted driving, screeching a car's tires, and leaving a parked car door open for too long.
Motorists can also be stopped by police for driving near a bar or on a road that has large amounts of drunk driving, driving a certain make of car (Mercedes, Grand Prix and Hummers are among the most ticketed vehicles), having anything dangling from the rearview mirror (air fresheners, handicap parking permits, toll transponders or rosaries), and displaying pro-police bumper stickers.
Incredibly, a federal appeals court actually ruled unanimously in 2014 that acne scars and driving with a stiff upright posture are reasonable grounds for being pulled over. The Fifth Circuit Court of Appeals ruled that driving a vehicle that has a couple air fresheners, rosaries and pro-police bumper stickers at 2 MPH over the speed limit is suspicious, meriting a traffic stop.
Equally appalling, in Heien v. North Carolina, the U.S. Supreme Court—which has largely paved the way for the police and other government agents to probe, poke, pinch, taser, search, seize, strip and generally manhandle anyone they see fit in almost any circumstance—allowed police officers to stop drivers who appear nervous, provided they provide a palatable pretext for doing so.
In other words, drivers beware.
Caron Nazario, a uniformed Army officer returning home from his duty station, was stopped for not having a rear license plate (his temporary plates were taped to the rear window of his new SUV). Nazario, who is Black and Latino, pulled over at a well-lit gas station only to be pepper sprayed, held at gunpoint, beaten and threatened with execution.
Zachary Noel was tasered by police and charged with resisting arrest after he questioned why he was being ordered out of his truck during a traffic stop. "Because I'm telling you to," the officer replied before repeating his order for Noel to get out of the vehicle and then, without warning, shooting him with a taser through the open window.
Traffic stops aren't just dangerous. They can be downright deadly.
Remember Walter L. Scott? Reportedly pulled over for a broken taillight, Scott—unarmed—ran away from the police officer, who pursued and shot him from behind, first with a Taser, then with a gun. Scott was struck five times, "three times in the back, once in the upper buttocks and once in the ear — with at least one bullet entering his heart."
Levar Jones was stopped for a seatbelt offense, just as he was getting out of his car to enter a convenience store. Directed to show his license, Jones leaned into his car to get his wallet, only to be shot four times by the "fearful" officer. Jones was also unarmed.
Keep in mind, from the moment those lights start flashing and that siren goes off, we're all in the same boat. However, it's what happens after you've been pulled over that's critical.
Survival is key.
Americans need to know their rights when it comes to interactions with the police, bearing in mind that many law enforcement officials are largely ignorant of the law themselves. However, there is a price for asserting one's rights. That price grows more costly with every passing day.
A good resource is The Rutherford Institute's "Constitutional Q&A: Rules of Engagement for Interacting with Police."
In a nutshell, the following are your basic rights when it comes to interactions with the police:
Technically, you have the right to remain silent (beyond the basic requirement to identify yourself and show your registration). You have the right to refuse to have your vehicle searched. You have the right to film your interaction with police. You have the right to ask to leave. You also have the right to resist an unlawful order such as a police officer directing you to extinguish your cigarette, put away your phone or stop recording them.
You have the right under the First Amendment to ask questions and express yourself. You have the right under the Fourth Amendment to not have your person or your property searched by police or any government agent unless they have a search warrant authorizing them to do so. You have the right under the Fifth Amendment to remain silent, to not incriminate yourself and to request an attorney. Depending on which state you live in and whether your encounter with police is consensual as opposed to your being temporarily detained or arrested, you may have the right to refuse to identify yourself. Not all states require citizens to show their ID to an officer (although drivers in all states must do so).
While technology is always going to be a double-edged sword, with the gadgets that are the most useful to us in our daily lives—GPS devices, cell phones, the internet—being the very tools used by the government to track us, monitor our activities, and generally spy on us, cell phones are particularly useful for recording encounters with the police and have proven to be increasingly powerful reminders to police that they are not all powerful.
Knowing your rights is only part of the battle, unfortunately.
As I make clear in my book Battlefield America: The War on the American People, the hard part comes in when you have to exercise those rights in order to hold government officials accountable to respecting those rights.
WC: 1086