John Whitehead's Commentary
Family Farms are Headed for Extinction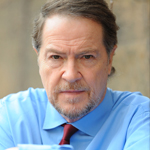 Chris Thureen, a grain farmer in Minnesota's Red River Valley, spent his life on a farm that has been in his family since 1886. But last year Thureen, along with four other farming neighbors, abandoned their family farms.

Sadly, these are not isolated cases; they are indicators of a national crisis. Today in the United States, there are 300,000 fewer farms than there were just twenty years ago. Our nation's farms, particularly those owned and operated by families, are becoming extinct because increased costs and decreased profits are sending many farmers spiraling into bankruptcy.

With the decline in support and subsidies, many farmers are unable to make ends meet using farm profits alone. As a result, they have been forced to take other jobs in addition to the daily backbreaking chores of the family farm. Borrowing from banks has become increasingly difficult since land values, which were at one time quite high, have declined.

Hoping to increase farm incomes by removing price supports, Congress passed the "Freedom to Farm" bill in 1996. Since then, however, farmers have had little control over their financial future and have seen a marked decrease in income. At the same time, however, corporate farms have increased in both number and profit.

Among other factors, corporate farms, such as Carroll Foods or Tysons, have led to the precarious financial condition of family farms. "'Pretty soon there'll be no such thing as a family farm,'" according to Dale Dickinson, a 75 year-old farm equipment vendor, in a recent USA Today article. "'Five big grain companies control the market worldwide, and they couldn't care less about small farmers.'"

Environmentalists fear that the heads of these thousand-acre corporate farms care even less about the environment. The chemical and waste run-off from a 3000-acre farm is infinitely more threatening than the run-off from a 300-acre farm. Thus, land not gobbled up by these farming conglomerates may well end up being contaminated by them.

In addition to losing land to these farming behemoths, we lose a way of life. The time-honored tradition of family farming represents an American ideal of work ethic and family values. As these corporations alter the landscape and livelihood of thousands, they will inevitably alter the way food is produced and consumed. Instead of sweet summer tomatoes from the local roadside stand, we will have mass-produced and increasingly tasteless produce year-round, thanks to chemical treatments or genetic engineering.

Although 94 percent of farmers in America fall within the "small farm" category, those small farms receive only 41 percent of all farm receipts. The corporate farms and agribusiness conglomerates are advantaged by government policies including tax benefits that encourage expansion--something not readily available to the small farmer. And considering that the net farm income is estimated to decrease $43.8 billion this year, it is inevitable that more family farms will fade into the sunset.

As farms that have been passed down generation to generation are sold off at a fraction of their worth, livelihoods are lost. Unfortunately, so are many lives. As the crop prices drop and farms are foreclosed, the suicide rate among farmers rises.

Recognizing the dire condition of our farming communities, politicians are finally offering some relief. Earlier this month, the Senate approved a $7.4 billion emergency aid package for America's farmers. But is this cash infusion incentive enough for independent farmers to continue? More importantly is it the cure-all?

Tim Dufault, a Minnesota farmer who fears losing his family farm, recognized the need for "some short term fixes, 'cause there are guys hurting, and we need cash out in the country, or they're gone." Dufault, like others, is apprehensive that neither the money nor the politicians' concern will last. "We can't lose sight of the long-term, 'cause I know how politicians work. If we get a short term fix, they'll say, 'I've done my job,' and they get re-elected, and that's the last we'll hear from 'em."

Fortunately, others have heard the farmers' pleas and are offering their help. Farmers will benefit from the efforts of musicians rather than the efforts of politicians when Farm Aid, a concert founded by Neil Young, Willie Nelson and John Mellencamp, comes to Washington in September. Since its inception in 1985, Farm Aid has raised and distributed $14.5 million to aid farmers and farming communities.

The benefit concert hopes to send a message that legislative reform is needed and that the family farm, an American tradition, must be preserved. Hopefully, the performers will play loud enough that their message is heard on Capitol Hill.