John Whitehead's Commentary
From 9/11 to COVID-19, It's Been a Perpetual State of Emergency [SHORT]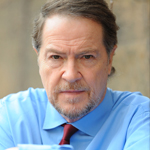 Don't pity this year's crop of graduates because this COVID-19 pandemic caused them to miss out on the antics of their senior year and the pomp and circumstance of graduation.
Pity them because they have spent their entire lives in a state of emergency.
They were born in the wake of the 9/11 attacks; raised without any expectation of privacy in a technologically-driven, mass surveillance state; educated in schools that teach conformity and compliance; saddled with a debt-ridden economy on the brink of implosion; made vulnerable by the blowback from a military empire constantly waging war against shadowy enemies; policed by government agents armed to the teeth ready and able to lock down the country at a moment's notice; and forced to march in lockstep with a government that no longer exists to serve the people but which demands they be obedient slaves or suffer the consequences.
It's a dismal start to life, isn't it?
For those coming of age today (and for the rest of us who are muddling along through this dystopian nightmare), here are a few bits of advice that will hopefully help as we navigate the perils ahead.
Be an individual. For all of its claims to champion the individual, American culture advocates a stark conformity which, as John F. Kennedy warned, is "the jailer of freedom, and the enemy of growth." Worry less about fitting in with the rest of the world and instead, as Henry David Thoreau urged, become "a Columbus to whole new continents and worlds within you, opening new channels, not of trade, but of thought."
Learn your rights. We're losing our freedoms for one simple reason: most of us don't know anything about our freedoms. At a minimum, anyone who has graduated from high school, let alone college, should know the Bill of Rights backwards and forwards. However, the average young person, let alone citizen, has very little knowledge of their rights for the simple reason that the schools no longer teach them. So grab a copy of the Constitution and the Bill of Rights, and study them at home. And when the time comes, stand up for your rights before it's too late.
Speak truth to power. Don't be naive about those in positions of authority. As James Madison, who wrote our Bill of Rights, observed, "All men having power ought to be distrusted." We must learn the lessons of history. People in power, more often than not, abuse that power. To maintain our freedoms, this will mean challenging government officials whenever they exceed the bounds of their office.
Resist all things that numb you. Don't measure your worth by what you own or earn. Likewise, don't become mindless consumers unaware of the world around you. Resist all things that numb you, put you to sleep or help you "cope" with so-called reality. Those who establish the rules and laws that govern society's actions desire compliant subjects. However, as George Orwell warned, "Until they become conscious, they will never rebel, and until after they rebelled, they cannot become conscious." It is these conscious individuals who change the world for the better.
Help others. We all have a calling in life. And I believe it boils down to one thing: You are here on this planet to help other people. In fact, none of us can exist very long without help from others. If we're going to see any positive change for freedom, then we must change our view of what it means to be human and regain a sense of what it means to love and help one another. That will mean gaining the courage to stand up for the oppressed.
Refuse to remain silent in the face of evil. Throughout history, individuals or groups of individuals have risen up to challenge the injustices of their age. What we lack today and so desperately need are those with moral courage who will risk their freedoms and lives in order to speak out against evil in its many forms.
Pitch in and do your part to make the world a better place. Don't rely on someone else to do the heavy lifting for you. Don't wait around for someone else to fix what ails you, your community or nation. As Mahatma Gandhi urged: "Be the change you wish to see in the world."
Stop waiting for political saviors to fix what is wrong with this country. Stop waiting for some political savior to swoop in and fix all that's wrong with this country. Stop allowing yourselves to be drawn into divisive party politics. Stop thinking of yourselves as members of a particular political party, as opposed to citizens of the United States. Most of all, stop looking away from the injustices and cruelties and endless acts of tyranny that have become hallmarks of American police state. Be vigilant and do your part to recalibrate the balance of power in favor of "we the people."
Finally, prepare yourselves for what lies ahead. The demons of our age—some of whom disguise themselves as politicians—delight in fomenting violence, sowing distrust and prejudice, and persuading the public to support tyranny disguised as patriotism. Overcoming the evils of our age will require more than intellect and activism. It will require decency, morality, goodness, truth and toughness.
The only way we'll ever achieve change in this country is for people to finally say "enough is enough" and fight for the things that truly matter.
It doesn't matter how old you are or what your political ideology is: wake up, stand up, speak up, and make your citizenship count for something more than just voting.
Pandemic or not, don't allow your freedoms to be curtailed and your voice to be muzzled.
It's our civic duty to make the government hear us—and heed us—using every nonviolent means available to us: picket, protest, march, boycott, speak up, sound off and reclaim control over the narrative about what is really going on in this country.
Mind you, the government doesn't want to hear us. It doesn't even want us to speak. In fact, as I make clear in my book Battlefield America: The War on the American People, the government has done a diabolically good job of establishing roadblocks to prevent us from exercising our First Amendment right to speech and assembly and protest.
Still we must persist.
So get active, get outraged, and get going: there's work to be done.
WC: 1074