John Whitehead's Commentary
Governor Warner Should Save Robin Lovitt from Death Row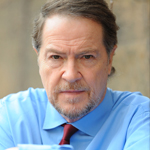 Robin Lovitt, who has been on death row since March 1, 2000, has now been rescheduled for execution on November 30. On July 11, 2005, the United States Supreme Court granted the Virginia death row inmate a glimmer of hope. Amid claims that he could prove his innocence if DNA evidence used at his trial had not been destroyed, the Court decided to stay Lovitt's execution and consider whether his appeal merited further review. Last month, however, the High Court shattered Lovitt's hope when they decided not to hear his case. Lovitt's final appeal for justice now rests solely on the shoulders of Virginia Governor Mark Warner.

Lovitt's long and unsuccessful crusade through state and federal courts is a story many claim is marred with countless instances of injustice. It began when he was convicted of fatally stabbing a man with scissors during a 1998 pool hall robbery in Arlington, Va. But since his 1999 conviction, Lovitt continues to insist that although he committed the robbery, he is innocent of murder.

During Lovitt's trial, low-level DNA evidence was deemed "inconclusive" as to whether he was the perpetrator. But history has shown that previously inconclusive DNA evidence can later be deemed "conclusive" upon further analysis. The case of Earl Washington, Jr., who was convicted of rape and murder, illustrates this fact. Washington spent nine and a half years on death row, only to be exonerated nine days before his scheduled execution when a re-examination of previously inconclusive DNA evidence proved his innocence.

In response to the alarming reality of inconclusive DNA evidence in the Washington case, Gov. Warner ordered the re-examination of low-level DNA evidence for many death row inmates. But although Lovitt was among this group, his chances for exoneration were dealt a devastating blow when the DNA evidence that might have spared his life was destroyed by the chief clerk of the Arlington Circuit Court.

Two clerks at the Arlington County Circuit Court testified that they had advised their superior, Robert McCarthy, not to destroy the evidence from Lovitt's trial. But McCarthy destroyed it anyway, in violation of the law and in violation of Robin Lovitt's right to have the evidence re-examined.

Consequently, Lovitt once again turned to the courts, appealing to the Supreme Court of Virginia, the District Court for the Eastern District of Virginia and the Fourth Circuit Court of Appeals. At every stage, his claim was denied. The Fourth Circuit even went so far as to declare that although McCarthy made a "serious error in judgment," Lovitt was not entitled to relief because he could not prove that McCarthy destroyed the evidence in "bad faith." The U.S. Supreme Court's subsequent refusal to hear the case in Oct. 2001 seemingly left Robin Lovitt with no further legal recourse.

During the next four years, while Lovitt sat on death row, his attorneys continued to fight in the courts to save his life. However, after exhausting all legal claims, Lovitt was scheduled to be executed on July 11, 2005, barring a stay of execution by Gov. Warner or the U.S. Supreme Court. Warner refused to act. Then, moments before his execution, Lovitt's despair turned into hope when prison officials received word that the U.S. Supreme Court had granted his stay--temporarily sparing his life. However, the stay only offered the Supreme Court justices the opportunity to consider whether they would hear his claim. And, in a disappointing move on Oct. 3, 2005, the Supreme Court, without explanation, refused to hear Lovitt's arguments. Immediately afterward, Virginia officials, for the second time, scheduled Robin Lovitt's execution date.

Now, Lovitt's life undoubtedly rests with Gov. Warner. Barring a commute by Warner, Robin Lovitt will be put to death by state execution on Nov. 30, 2005. Warner has a chance to do the right thing. He has the opportunity to take a stand for fairness and justice by ensuring that a potentially innocent man is not put to death.

Indeed, Gov. Warner is in a unique position to ensure that the right to a fair and just judicial process, afforded to every American by our federal and state constitutions, is not jeopardized by government carelessness. The Governor's authority to commute death sentences is reserved specifically for situations like this one. Yet, if Warner does not acknowledge the government's wrongdoing in this matter and fails to commute Lovitt's sentence to life in prison, the same injustice will likely occur in the future.

No matter what Warner decides, it will have an impact on Virginians. Either the misdeeds of government officials will continue to be protected or the Governor can send a message to government officials that errors of such magnitude when dealing with matters of life and death will not be tolerated.

Although Warner is to be commended for his decision to review death penalty cases involving low-level DNA evidence, he needs to take the next, but crucial, step of ensuring that accountability and fairness are not only aspirations but also realities. With Nov. 30 fast approaching, Robin Lovitt's death sentence should be commuted to life in prison. Turning a deaf ear on this issue will not solve the problem. It will occur and reoccur so long as government actions remain protected. With Robin Lovitt's life and the lives of other Virginians at stake, fairness and government accountability must be held to the highest standard.

Although Virginians are in the midst of a gubernatorial election stained with images from demeaning, negative campaign ads--many of them focusing on the death penalty--it is critical that we realize that this case is not about whether the death penalty is good policy or whether it is morally justified. This is a case about basic fairness and the need for government accountability through executive checks and balances. It is a case about ensuring that no innocent person falls prey to reckless government action. And it is a case about erring on the side of caution when a person's life is at stake. Among all the actions of government, there are none that carry greater risks and responsibilities than ensuring a person's guilt before terminating his life. Clearly, Gov. Warner should save Robin Lovitt from death row.