John Whitehead's Commentary
The Incredible French Fry Caper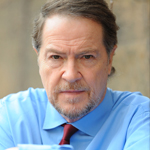 How dangerous is a french fry? According to the Washington, D.C. metropolitan police force, french fries are dangerous enough to warrant arresting and treating an otherwise innocent little girl like a criminal.

On October 23, 2000, twelve-year-old Ansche Hedgepeth left school with a girl friend and headed to the metro station to board the train for home. Just outside the station, she stopped and bought some french fries. She then hurried down the escalator and, upon reaching the lower level, waited as her friend purchased a fare card. While waiting for her friend, Ansche placed one of the fries in her mouth. She then proceeded through the turnstile, whereupon she was immediately stopped by a metro police officer who demanded that she put down her fries and remove her backpack that contained school books. He then cuffed Ansche's hands behind her back and informed her that it was against the law to eat in a subway station. After he removed her shoestrings and searched her jacket and backpack, a female police officer stepped forward and asked Ansche if she had any drugs or alcohol on her possession and then patted her down. Ansche did not resist.

Ansche then asked her friend to call her mother at work. When Mrs. Hedgepeth asked to speak with one of the police officers, she was told that her daughter had been arrested for eating in the subway station and was being taken to the Juvenile Processing Center. Mrs. Hedgepeth hurried to the metro station, hoping to arrive before the police whisked her daughter away. Mrs. Hedgepeth was too late, however, and had to follow the cruiser to the police station. As she approached the station, she could see an officer leading her daughter out of the vehicle, her hands still cuffed behind her.

Inside, Ansche was questioned by another officer and placed in a waiting room, still handcuffed like a common criminal. Ansche was then booked, fingerprinted and released into her mother's custody after being detained for 2-l/2 hours. And believe it or not, before leaving the center, Mrs. Hedgepeth was forced to sign a form stating that Ansche would have to attend the Boys and Girls Club. If she refused to sign, she was told, her daughter would have to appear in court the following day. So Mrs. Hedgepeth signed the form. The officer also threatened that if Ansche didn't show up at the Boys and Girls Club, a warrant would be issued for her arrest.

Mrs. Hedgepeth, like any good mother, was upset about how the police had treated her daughter. Before leaving the station, she asked the arresting officer if there was another way to handle such matters--rather than arresting a twelve-year-old for eating a french fry. His response was, "Hey, that's what we do."

The penalty for adults caught committing the same crime? They're given a warning (or a citation) for ten dollars and allowed to go their merry way. But children, we are told, especially first offenders like Ansche, need to learn to respect the law and law enforcement officers. Thus, no discretion can be allowed. In fact, the metro police chief told Mrs. Hedgepeth that juveniles in Washington, D.C. must be taken into custody and cannot be given a citation. This, the chief explained, is "our zero tolerance philosophy toward criminal activity."

However, when the police treat youngsters such as Ansche Hedgepeth like criminals, do they create respect for the law? Or do they teach disrespect and ridicule for both duly instituted authority and the law?

This incredible situation grew out of an undercover sting operation by the metro police to catch young people eating in the stations and on the trains. The result: they arrested, handcuffed, fingerprinted and otherwise terrorized a young girl and her family because she ate a french fry.

Outside in the real world walk criminals of the worst sort on a daily basis--murderers, rapists, drug pushers, Mafia lords, muggers, stalkers and so on. If only we could convince our public officials to focus on the real criminals, we all might feel a bit safer in our homes. But until then, dear folks, rest assured that one little girl has been terrorized into learning this particular lesson the hard way and will never again commit the questionable "crime" of eating a french fry in a subway station. So much for law and order.