On The Front Lines
Rutherford Institute Calls on Appeals Court to Honor Student's Constitutional Rights & Condemn Unfair Zero Tolerance Policy
RICHMOND, Va.-- Attorneys for The Rutherford Institute have asked the Fourth Circuit Court of Appeals to reconsider and reverse its decision against Benjamin Ratner, a Loudoun County eighth grader suspended for four months after taking a knife away from a suicidal friend.
Ben's case received national media attention when school officials removed him from Blue Ridge Middle School for weapon possession. One of Ben's friends had passed him a note saying she had brought a knife to school, hidden in her notebook, and was contemplating suicide. Ben persuaded her to give him the notebook containing the knife. He placed the notebook in his locker for safekeeping until he could take it home and have his mother speak to his friend's parents. However, Ben was immediately suspended when a fellow student informed school officials of the knife in Ben's locker. Although officials for the Loudoun County Public Schools acknowledged that Ben's actions were "noble" and "admirable" and admitted that he posed no threat to himself or others, they nevertheless upheld the four-month suspension. Rutherford Institute attorneys appealed to the school board on Ben's behalf in December 1999, but the board upheld the suspension.
A three-judge panel of the Fourth Circuit Court of Appeals ruled on July 30, 2001, that the federal courts were not properly called upon to judge the wisdom of school policies and that the implementation of the school's "zero tolerance" policy against Ben did not violate his constitutional rights. However, in a separate written opinion, which seemed to contradict the Court's ruling, Judge Clyde H. Hamilton expressed compassion for Ben, his family and "common sense," calling each "the victim of good intentions run amuck." Judge Hamilton went on to say that the four-month suspension was "not justifiable" and called the punishment a "calculated overkill" in light of Ben's good faith intentions.
In response to the ruling, Rutherford Institute attorneys charged the Court with "washing their hands of the miscarriage of justice perpetrated in Ben's case" and allowing "bureaucracy to triumph over common sense and the Bill of Rights." Citing established rules of constitutional law, which establish that school officials did in fact violate Ben's rights of equal protection and due process, the petition calls on the Court to take responsibility for upholding Ben's constitutional rights and for making school officials accountable for implementing policies that trample upon those rights.
"The Constitution protects citizens from government actions that shock the conscience of the community," said John W. Whitehead, president of The Rutherford Institute. "The public outrage over Ben Ratner's suspension is proof positive that the Loudoun County School Board overstepped its constitutional bounds."
The Rutherford Institute is an international, nonprofit civil liberties organization committed to defending constitutional and human rights.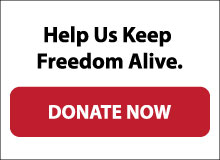 ---
Press Contact
Nisha N. Mohammed
Ph: (434) 978-3888, ext. 604; Pager: 800-946-4646, Pin #: 1478257
Email:
Nisha N. Mohammed