On The Front Lines
U.S. Supreme Court to Rule on State's Right to Enact Partial Birth Abortion Bans
The Rutherford Institute Files Friend of Court Brief in Stenberg v. Carhart
Washington, D.C.--The Rutherford Institute has filed a friend of the court brief with the U. S. Supreme Court in Stenberg v. Carhart, a case which addresses the constitutionality of state bans on partial birth abortions (PBAs). The case arose when Dr. LeRoy H. Carhart, a Bellevue, Nebraska physician who performs late-term abortions, filed a complaint in June 1997 in federal district court contending that the Nebraska law banning PBAs or dilation-and-extraction (D&X) procedures for being cruel, immoral and unnecessary is unconstitutional.
The Rutherford Institute's brief on behalf of Stenberg, the attorney general for Nebraska, calls on the high court to resolve the conflict among the federal courts on the issue of whether states have the right to ban the D&X procedure. Other circuit courts have upheld nearly identical PBA bans. Furthermore, the Institute argues that PBAs cruelly, unnecessarily and torturously kill living babies. The brief also asserts that due to the grotesque nature of PBAs, women are not given complete or accurate information about the procedure and, thus, are not able to give true informed consent.
Partial birth abortions are usually performed in the latter part of the second trimester and may be performed in the third trimester of the pregnancy, even after an unborn child is considered viable. In this procedure, the doctor extracts as much of the fetus as possible from the womb while the fetus' skull remains in the woman's cervix. A sharp object, typically a pair of scissors, is used to puncture the base of the still living fetus' skull and enlarge the opening in the skull. The fetus' brain is then removed by suction so that the skull can be crushed or compressed enough to pass through the birth canal with the fetal body intact. Fetal death occurs during the removal of the brain, but heart function may continue for several seconds or minutes after the skull is decompressed.
The Seventh Circuit Court of Appeals has upheld the PBA bans enacted in Wisconsin and Illinois, finding that they do not create an undue burden on the right to an abortion. The Supreme Court had previously held the right to an abortion to be a part of a woman's constitutional right to privacy under Roe v. Wade and its progeny. In Stenberg, the Supreme Court specifically refused to consider the questions of whether or not the fetus is a person entitled to due process or whether abortion is an issue that should be decided by the people through their state legislatures.
"The rights of Nebraskans to enact a law banning a procedure they find to be morally reprehensible must be defended," said John W. Whitehead, president of The Rutherford Institute. "We are gravely concerned that partial birth abortions will continue to be performed despite overwhelming public rejection of them as unnecessary and barbaric. The State of Nebraska must be allowed to regulate or ban such procedures."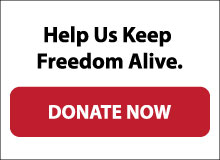 ---
Press Contact
Nisha N. Mohammed
Ph: (434) 978-3888, ext. 604; Pager: 800-946-4646, Pin #: 1478257
Email:
Nisha N. Mohammed