On The Front Lines
Orthodox Jews "Zoned Out" By Discriminatory Laws
Rutherford Institute Attorneys File Lawsuit Against Village of New Hempstead
Charlottesville, Va. - An attorney affiliated with The Rutherford Institute recently filed a complaint in New York Federal Court against the Village of New Hempstead alleging that Village officials attempted to discriminate against an Orthodox Jewish Congregation, Zichron Moshe, by creating zoning laws which make it nearly impossible for the Congregation to practice their faith in their homes.
Home worship is intrinsic to the Orthodox Jewish faith and New York state law recognizes this as an acceptable use of single family homes. The law notwithstanding, the Village of New Hempstead does not recognize such a use and refers to these home congregations as "illegal synagogues." Furthermore, the Village of New Hempstead has denied the Congregation's request for a permit for a house of worship. The Congregation purchased real estate in the Village of New Hempstead after the Village's Mayor allegedly assured them that the land would be an acceptable site for their synagogue.
The Rutherford Institute was involved in a similar situation with the nearby Village of Airmont which went to litigation in 1996, and the federal courts all but dissolved the Village's zoning laws. The trial court found that the Village was founded on unconstitutional principles and granted a permanent injunction against several of the zoning laws that specifically prohibited forms of worship characteristic of the Orthodox Jewish faith. The Rutherford Institute is seeking the same type of relief for the Orthodox Jewish population of the Village of New Hempstead as it did in the Airmont case.
"The need for this case is both sad and surprising given the previous results in the Airmont case," said Maria E. Selig, attorney for The Rutherford Institute. "However, The Rutherford Institute will continue to pursue these cases as long as needed to ensure religious liberty for Americans of all faiths."
The Rutherford Institute is an international, nonprofit civil liberties organization committed to defending constitutional and human rights.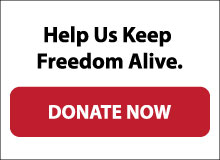 ---
Press Contact
Nisha N. Mohammed
Ph: (434) 978-3888, ext. 604; Pager: 800-946-4646, Pin #: 1478257
Email:
Nisha N. Mohammed