On The Front Lines
Church Zoning Cases
The following is a sampling of Rutherford Institute cases in various stages of litigation involving churches and zoning disputes.
1. Congregation Zichron Moshe v. Village of New Hempstead (New York) (Federal district court in New York). Lawsuit alleges that village officials attempted to discriminate against an Orthodox Jewish Congregation by creating zoning laws that make it nearly impossible for the congregation to practice their faith in their homes. New York state law recognizes the use of single family homes for home worship, a practice intrinsic to the Orthodox Jewish faith. The Village of New Hempstead, however, does not recognize such a use and refers to these homes as "illegal synagogues."
2. Church of the Light v. City of Ontario (California). (Federal District Court in California) Institute attorneys have filed suit in Ontario, California, on behalf of a small church that has faced repeated difficulties from city officials. After the church was informed by city officials that a downtown property was a suitable site for building a church sanctuary, the church was repeatedly thwarted from building. The city passed an ordinance requiring all "new religious organizations" created after the date of the ordinance to obtain a special permit to build. This process requires a public hearing on the proposal, and public sentiment has run counter to the church because of unfounded rumors that it is a "cult."
3. Pre-litigation case of The Neighborhood Church (Inyo County, California). A church has requested our assistance because the county Board of Supervisors has waived the payment of Food Facility Permit fees for all tax-exempt non-profit entities in the county except religious organizations, effectively resulting in taxation of church bake sales.
4. Pre-litigation case of Jackson County (Oregon) Jackson County has an ordinance that may be read to prohibit religious worship in private residences. Institute staff demanded that the county commission amend the ordinance, and they have assured us that the ordinance will not be enforced against private homeowners and that it will be amended.
5. Christian Aid Mission v. Albemarle County (Virginia). Currently before Albemarle County Circuit Court. County zoning authorities have forbidden Christian Aid Mission, a missions organization, from housing itinerant missionaries on its campus. Litigation is currently ongoing.
6. Salt Lake City Mission v. Salt Lake City (Utah) (State district court). Salt Lake City officials encouraged the Mission to re-locate outside city limits in an effort to redevelop the area in time for the Olympic Games, but the Mission chose not to abandon the homeless and needy people downtown. The community council's refusal to meet as required by city ordinance has slowed the Mission's relocation efforts. A Rutherford Institute affiliate attorney has filed a request for a preliminary injunction to protect the Church from further harassment and to obtain lawful relocation assistance within the city.
7. Pre-litigation case in Jacksonville (Oregon). Jacksonville officials have imposed overly burdensome restrictions on a church seeking to build a worship sanctuary, including restrictions on the church's permitted hours of worship. Rutherford Institute attorneys are assisting the church in evaluating its options to challenge the city's actions.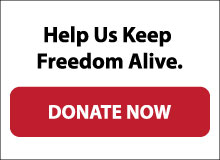 ---
Press Contact
Nisha N. Mohammed
Ph: (434) 978-3888, ext. 604; Pager: 800-946-4646, Pin #: 1478257
Email:
Nisha N. Mohammed