On The Front Lines
U.S. Government Grants Asylum to Persecuted Chinese Pastor
Rutherford Institute Attorneys Secure Grant of Asylum for Evangelical Christian
WASHINGTON, DC - Rutherford Institute attorneys have secured a grant of asylum for a Chinese pastor who faced repression from the government of the People's Republic of China for his evangelical Christian beliefs. The pastor, referred to hereafter under the assumed name Wei Min Hu, sought religious asylum after entering the United States in 1994, on the grounds that he believed he would be jailed if returned to China. While in China, Hu and another religious and political leader had conducted Bible studies in Hu's home. Hu's friend disappeared in 1993 and is reportedly in a Chinese labor camp. Nonetheless, an immigration judge rejected Hu's request for asylum and declared him deportable in May 1996. After being approached for help, The Rutherford Institute agreed to assist Hu and appointed its own affiliate attorneys to appeal the immigration judge's decision.
On April 2, 2001, five years after Hu's initial request for asylum was denied, the U.S. Board of Immigration Appeals reversed its original decision and granted him sanctuary. In its decision, the Board stated that Hu's testimony established that he possessed "a well-founded fear of persecution." Furthermore, the Board credited Hu's assertion "that despite the [Chinese] government's release of high profile dissidents, the Chinese government has become more strict with regard to individuals involved with religious activities and that religious individuals are feared more than political demonstrators."
"I hope that the decision in Mr. Hu's case signals a new recognition in the INS administration that China's policy toward so-called 'religious dissenters' has hardened, not liberalized, in recent years," said John W. Whitehead, president of The Rutherford Institute. "While Mr. Hu will now be able to practice his faith freely in the United States without fear of being jailed and tortured, millions of other Chinese are still far less fortunate."
Upon hearing of his grant of asylum, Hu declared that he is "very grateful to God, the U.S. government, and the American people for seeking to protect the religious rights of common Christians in China." Hu also stated that he "intend[s] to devote the rest of [his] days to God and to the spiritual liberation of the Chinese people."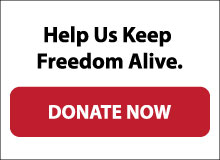 ---
Press Contact
Nisha N. Mohammed
Ph: (434) 978-3888, ext. 604; Pager: 800-946-4646, Pin #: 1478257
Email:
Nisha N. Mohammed