On The Front Lines
Verizon Employee Faced Retaliation, Termination After Requesting Accommodation of Religious Beliefs Regarding Homosexuality
Attorneys for The Rutherford Institute File Suit in Federal Court on Behalf of Verizon Employee's Right to Religious Accommodation in the Workplace

Mount Vernon, NY
--Attorneys for The Rutherford Institute have filed suit on behalf of Anne E. Coffey, who was fired from her job at Verizon Communications after company officials ignored repeated requests that her sincerely held religious beliefs regarding homosexuality be accommodated. Coffey asserts that Verizon officials subjected her to retaliatory treatment for her religious beliefs. The lawsuit, filed in U.S. District Court, seeks back pay, benefits and punitive damages arising out of Verizon's refusal to accommodate Coffey's religious beliefs and the company's alleged countless acts of retaliation.
Coffey, employed by Verizon and its predecessors for over 20 years, worked full time as a cable splicer until she suffered an on-the-job injury in 1988, was labeled permanently disabled and was forced to accept a job reclassification as a part-time clerical worker. Soon after her employment and repeatedly throughout her years with the company, Coffey was directed to read and sign a company policy document entitled "The Codes We Work By." Coffey read the policy, which required employees to respect and value homosexuals, among other things; however, she repeatedly refused to sign the policy document because its viewpoint-related statements about respecting and valuing homosexuals conflicted with her sincere religious belief that homosexuality is a sin. In 1998, Coffey began receiving unsolicited e-mails from GLOBE, a recognized group within Verizon made up of gay, lesbian and transgendered employees and their supporters. Reiterating her religious beliefs regarding homosexuality and requesting accommodation of those beliefs in accordance with company policy, Title VII of the 1964 Civil Rights Acts and the New York Human Rights Law, Coffey asked to be removed from GLOBE's e-mail list. Coffey's request was rejected outright by her employer. When Coffey responded to one particular GLOBE e-mail with a Bible verse that condemned homosexuality, she was ordered to Corporate Security, investigated and reprimanded. Furthermore, Coffey's supervisors and coworkers allegedly ridiculed her religious beliefs and harassed her. Not long after Coffey requested and was denied accommodation, Verizon officials forced her to submit to an "independent medical evaluation" to determine if she remained "permanently" disabled, as her employer had previously acknowledged. On Aug. 27, 1999, Coffey was fired based on an alleged "lack of documentation" for her disability claim. Institute attorneys argue that Verizon officials acted wrongfully by ignoring her requests for accommodation and allege that Verizon used Coffey's disability status as a smokescreen to punish her for her sincere religious beliefs about homosexuality.
"Federal and state law prohibits employers from discriminating against their employees based on religion," stated Steven H. Aden, chief litigation counsel for The Rutherford Institute. "By requiring employees to forswear their religious values in the name of tolerance, Verizon has violated Anne Coffey's right to religious accommodation."
The Rutherford Institute is an international, nonprofit civil liberties organization committed
To defending constitutional and human rights.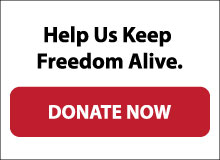 ---
Press Contact
Nisha N. Mohammed
Ph: (434) 978-3888, ext. 604; Pager: 800-946-4646, Pin #: 1478257
Email:
Nisha N. Mohammed