Parents' Rights
Parents face constant challenges to raise their children in a manner that is consistent with their moral values and religious views.
As of late, government agencies have taken parental responsibilities upon themselves. Schools teach children about matters relating to sex without parental consent, government agencies hastily challenge parental rights, and children are screened for various mental and emotional health issues without parental knowledge.
The United States Supreme Court has ruled, however, that parents have a fundamental right to control the upbringing and education of their children. The Rutherford Institute is dedicated to defending this right. In fact, The Rutherford Institute responds to over a thousand requests for assistance annually from parents whose rights are placed in jeopardy.
Parents have a constitutional right to direct and control the upbringing of their children. Laws or governmental actions that unreasonably infringe upon the rights of parents to raise and educate their children according to their own values are constitutionally suspect and The Rutherford Institute is willing to fight against those laws and actions.
Please note: The Rutherford Institute does not have the resources to handle custody cases unless the cases involve religious discrimination against the parents or their children.
Our Recent Work in Parents' Rights
Commentary on Parents' Rights Issues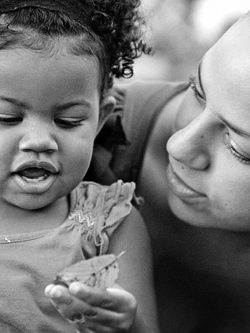 ---