Parents Rights
---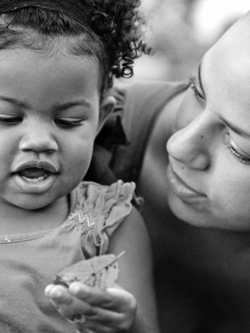 "Parents have become so convinced that educators know what is best for their children that they forget that they themselves are really the experts." — Marian Wright Edelman
Parents face constant challenges to raise their children in a manner that is consistent with their moral values and religious views. As of late, government agencies have taken parental responsibilities upon themselves. Schools teach children about matters relating to sex without parental consent, government agencies hastily challenge parental rights, and children are screened for various mental and emotional health issues without parental knowledge.
But the United States Supreme Court has ruled that parents have a fundamental right to control the upbringing and education of their children. And The Rutherford Institute is dedicated to defending this right. In fact, the Institute responds to over a thousand requests for assistance annually from parents whose rights are placed in jeopardy.
Parents have a constitutional right to direct and control the upbringing of their children. Laws or governmental actions that unreasonably infringe upon the rights of parents to raise and educate their children according to their own values are constitutionally suspect and The Rutherford Institute is willing to fight against those laws and actions.
Please note: The Rutherford Institute does not have the resources to handle custody cases unless the cases involve religious discrimination against the parents or their children.
---
Our Recent Work in Parents Rights
>>VICTORY: Florida Officials Drop Prosecution of Mom Arrested, Handcuffed, Searched & Jailed for Allowing Her 7-Year-Old Son to Visit Playground Alone
>>Rutherford Institute Defends Florida Mom Arrested, Handcuffed, Searched & Jailed for Allowing Her 7-Year-Old Son to Visit Playground Alone
>>U.S. Supreme Court Refuses to Hear W.V. Immunization Case, Lets Stand Lower Court Ruling Denying Parent a Religious Exemption for Vaccine
>>Victory: Indiana School Agrees to Cease Subjecting Students to Intrusive Mental Health Surveys Without Written Parental Consent
Commentary on Parents Rights Issues
>>Handcuffs, Leg Shackles and Tasers: The New Face of Punishment in the Public Schools
>>The Tyranny of the Nanny State, Where the Government Knows What's Best for You
>>Do Parents' Rights End at the Schoolhouse Gate?