Religious Freedom
---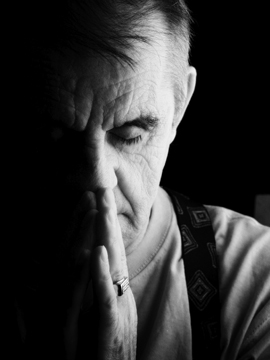 "One of the amendments to the Constitution... expressly declares that 'Congress shall make no law respecting an establishment of religion, or prohibiting the free exercise thereof, or abridging the freedom of speech, or of the press,' thereby guarding in the same sentence and under the same words, the freedom of religion, of speech, and of the press; insomuch that whatever violates either throws down the sanctuary which covers the others."— Thomas Jefferson

---
Religious Freedom Resources
Rights of Christians (PDF)
The Rights of Churches and Political Involvement (PDF)
Constitutional Guidelines for Displaying Religious Documents on Public Property (PDF)
The Framers of the U.S. Constitution understood quite clearly that religious freedom is one of the most fundamental human rights. After all, religious freedom is the main aspiration that sent America's founders searching for independence from England. This is why the Framers included the right to freely exercise one's religion in the First Amendment to the United States Constitution.
According to the First Amendment, the government may not establish a religion nor deny its citizens the right to freely exercise their religion. The Rutherford Institute believes that religious freedom and freedom of conscience are among the most basic and fundamental rights guaranteed in the Constitution. Everyday The Rutherford Institute works tirelessly to defend the right of people to freely worship and exercise their religion. We are committed to defending people of all faiths, whether they be Christian, Muslim, Jewish, or adherents to any other number of religious beliefs. Whether at work, in the public square, in prison, or in the classroom, The Rutherford Institute fights to ensure that your fundamental right to exercise your religion is respected and unabridged.
---
Our Recent Work in Religious Freedom
>>Grinch Strikes: Minnesota School Blocks Jack Skellington 'Nightmare Before Christmas' Yearbook Poster Amidst Fears It Might Be Religious
>>Ohio Supreme Court Affirms Science Teacher's Right to Keep Personal Bible on Desk, Sidesteps Issue of Academic Freedom in Firing over Evolution Lessons
>>Victory: San Antonio Public School Officials End RFID Tracking Program, Citing Civil Liberties Lawsuit, Negative Publicity, Low Participation Rates
>>Rutherford Institute Weighs in on Staunton City Council Dispute Over Invocations, Points to Legal Precedent Upholding Non-Sectarian Prayers
Commentary on Religious Freedom Issues
>>Is the Christian Right Getting Fooled Again?
>>Crucifying Jesus: Killing a Radical
>>Is It Illegal to Celebrate Christmas in the Schools?